Featured Pro: Greg Franklin – Canterbury Farm
Blog
Featured Pro: Greg Franklin – Canterbury Farm
Apr. 07,2015
By Lauren Fisher
Greg Franklin, head trainer at Canterbury Farm in Hampshire, IL, brings a wealth of knowledge to his teaching. He loves bringing along young horses and riders at every stage and seeing them progress and move up the levels. Franklin and the team at Canterbury Farm recently concluded an excellent ten weeks competing at the HITS Ocala Winter Circuit in Florida and look forward to returning to Chicago for the summer. There, they train at their own world-class facility and compete at some of the top shows in the country.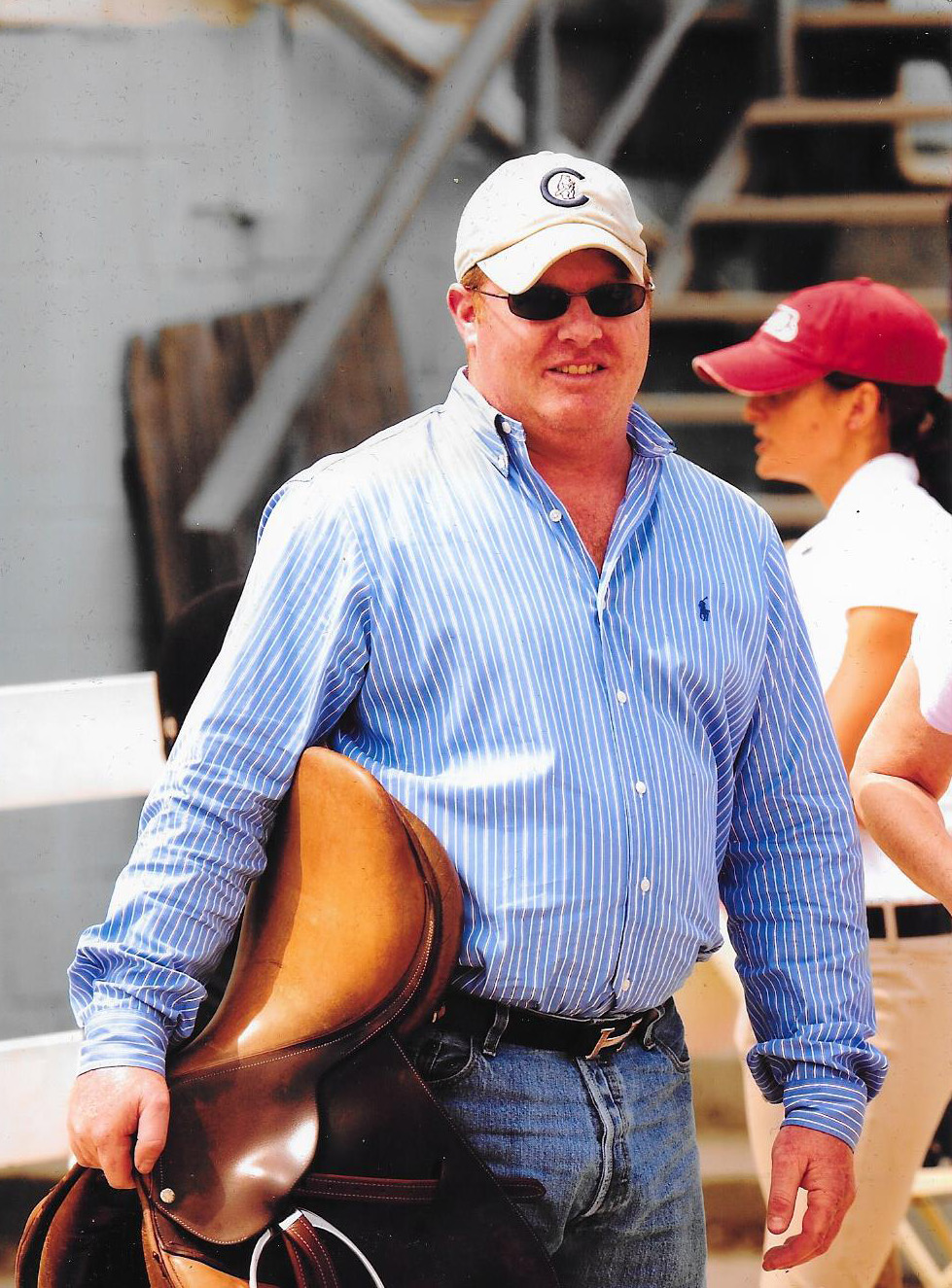 Greg at Devon by James Leslie Parker
Canterbury Farm is dedicated to producing horses and riders in the hunter, equitation, and jumper rings that are competitive at local, national and international levels. Franklin's commitment to providing people and horses with the guidance necessary to bring out their greatest potential provides those who train with him the tools, focus and discipline necessary to achieve success. For over 30 years, he has ridden hunters to numerous championships all over the country and has brought many different horses to Horse of the Year awards in Zone V.

Franklin also understands what it takes to achieve success in the equitation ring, having trained a reserve champion in the Midwest Region of the ASPCA Maclay championships. He has qualified horses and riders for the Pennsylvania National, Washington International and the National Horse Show, when it was held at Madison Square Garden, in both the Junior Hunter and Regular Working Hunter divisions. While at HITS in Ocala, FL, he trained the Pony Equitation 2011 Circuit Champion. He has also shown internationally at Spruce Meadows in the 1.40m and 1.45m and is a certified trainer with the USHJA.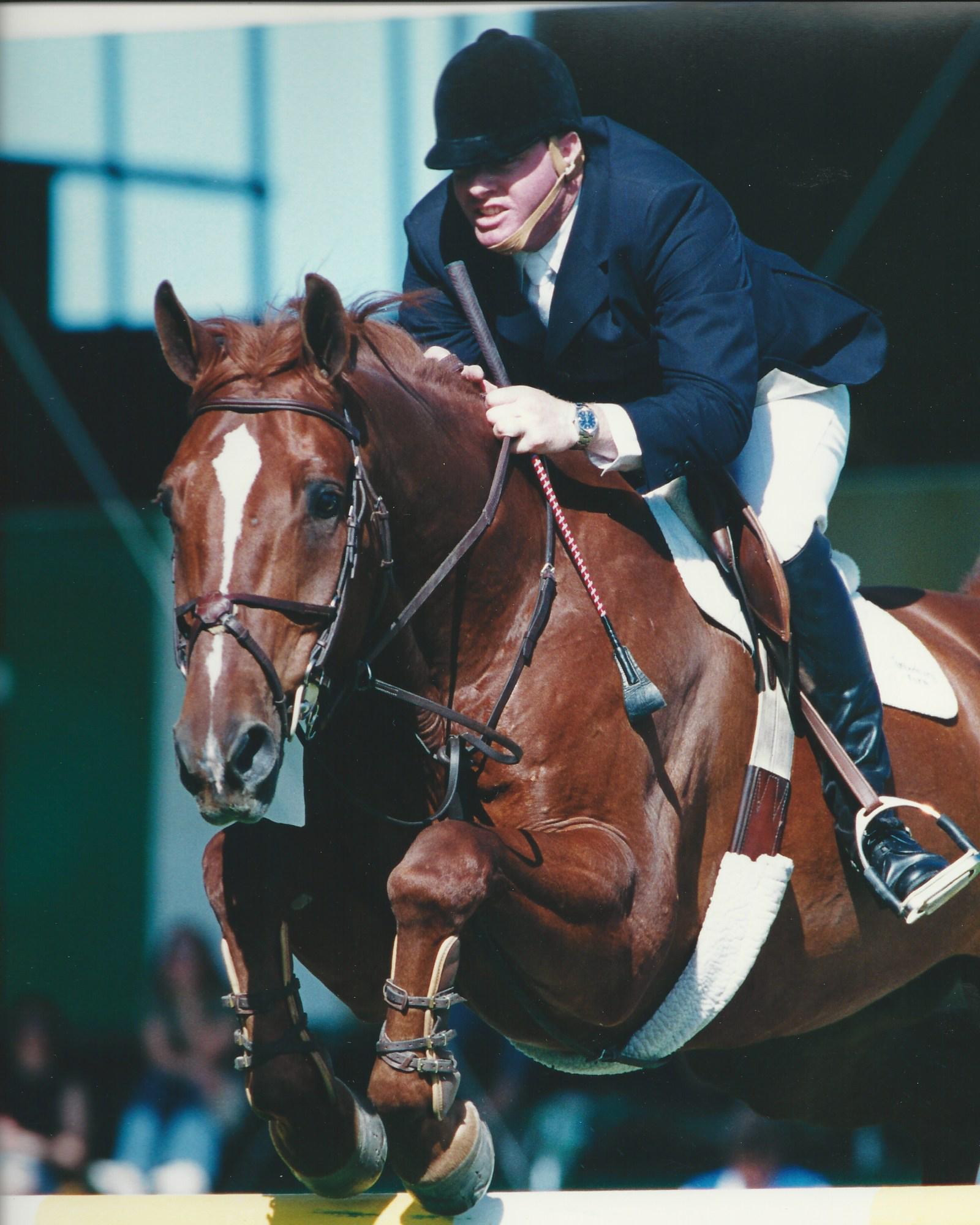 Greg Franklin and Natural at Spruce Meadows
Teaching is Franklin's passion, and as his career progresses, he hopes to bring along more young horses and find more great students who are eager to learn.

"I am always interested in bringing along more young horses. I think that is something that I do very well and that is something that I really enjoy doing," Franklin acknowledged. "I always enjoy being able to teach new people and interact with new people. I love having different customers and trying to help them all achieve the goals that they want to achieve."

In addition to his show experience, Franklin's local, national and international networking with top professionals allows him to stay current, cutting edge and comprehensive in his riding and training. Franklin also has his 'R' in the Hunters, Hunter Seat Equitation, and Jumpers, and judges many shows throughout the country, bringing a unique "judge's eye" perspective to those who train with him.
"I love the educational part of it," Franklin stated. "I love helping people and seeing them learn. I love training the horses and seeing the horses come around. I have started a lot of green horses, and it is great to see them mature. I love to see the same kind of thing out of people, when they are able to move level to level. They start out jumping little jumps and are able to jump bigger jumps and accomplish goals at higher levels. I really love seeing both the horses and the people progress."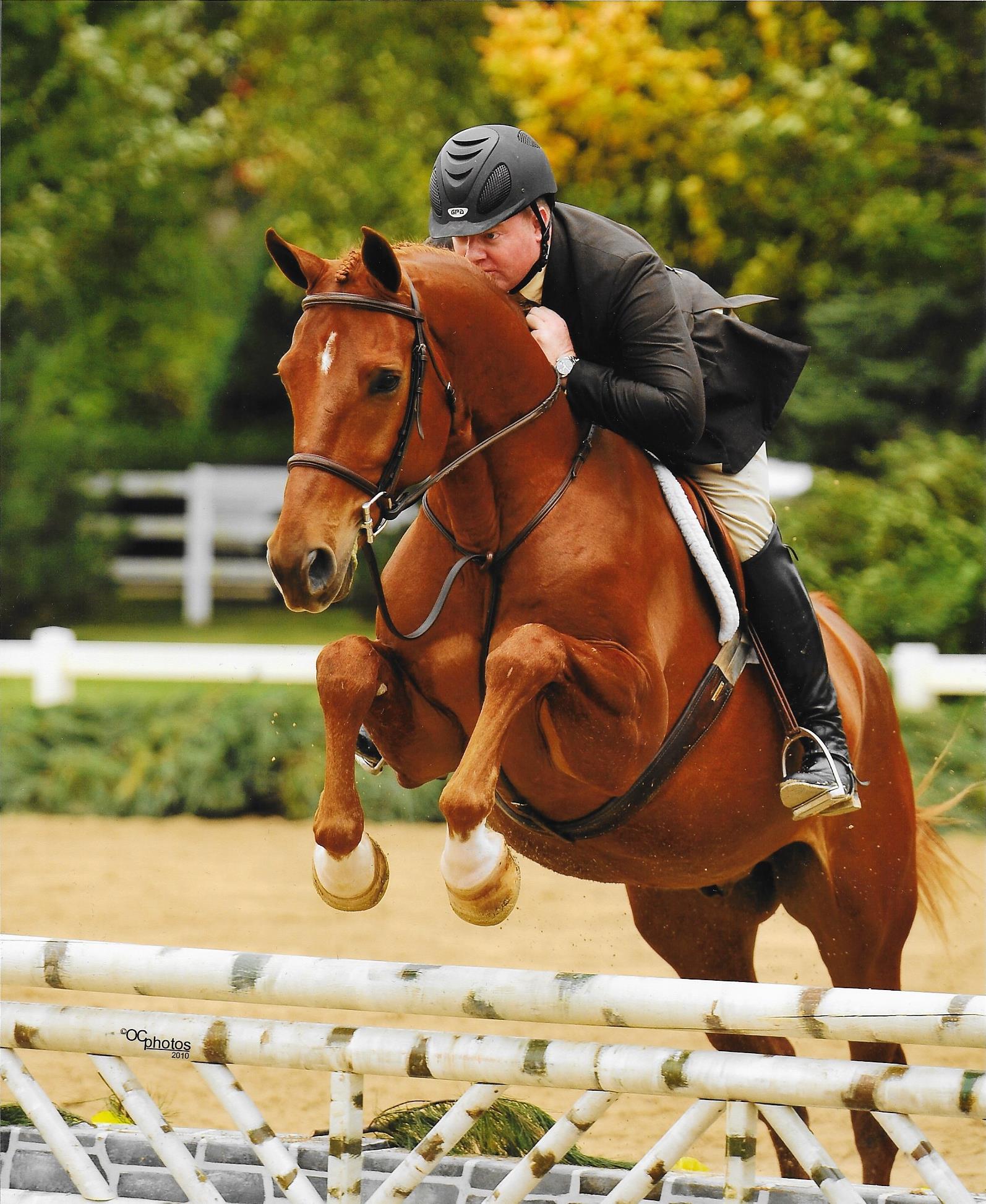 Greg Franklin and Crucigrama by OC Photos
Franklin began riding at a young age when his mother Marcia took up the sport, and their interests soon developed into the family business with father Jim supporting their ambitions. Franklin catch-rode as a junior and continued to ride while attending Virginia Intermont College. After school, Franklin went on to become a professional equestrian, and the family business took off. They built their current facility that is Canterbury Farm in 2002. A family-owned and -run business, Canterbury Farm treats its horses and riders like family as well.

"It has always been my whole family. Both of my parents are very involved," Franklin noted. "My mom has always owned a bunch of horses. She likes to buy young horses, and she likes to see them come along. My dad has been a huge supporter in everything, and he is always helping out at the farm too."
By Franklin's side at home and at the shows is assistant trainer Caitlyn Shiels, who rides and shows all of the horses and helps with the teaching duties.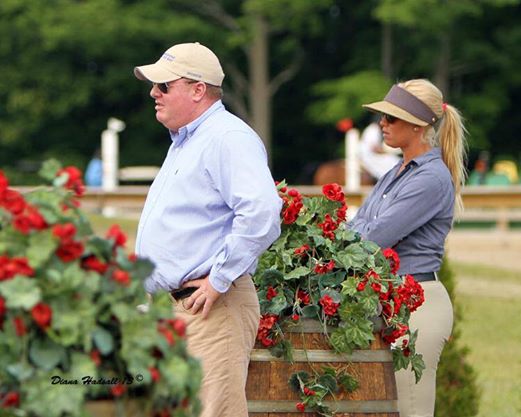 Greg and Caitlyn Shiels by Diana Hadsall
Born and raised in Sheffield, Massachusetts, Shiels began riding at the age of eight. A highlight of Shiels' career as an emerging talent includes being a double gold medalist in both the team and individual North American Young Rider Championships in 2004. After achieving this success, she apprenticed under such professionals as Andre Dignelli, McLain Ward, Ken Smith and Kate Stoffel-Oliver to name a few.

Shiels joined the Canterbury team in 2013 and almost immediately after becoming a part of the team, she and Franklin began enjoying great success with multiple championships at major shows including Spring Spectacular, Horse Shows by the Bay, Traders Point Charity Horse Show, and Kentucky. Their partnership is an excellent balance of training both on the horse and from the ground.
With the dedication of everyone at Canterbury Farm, the program continues to thrive and grow.
"I have some really good customers right now," Franklin stated. "I have kids of all ages and a lot of adults that are showing. We have a nice mix of hunters and jumpers that are showing. We have some young horses that we are bringing along. We have horses at all different levels from pre-greens on up to horses that are jumping around 1.30m/1.40m."

For all of the horses and riders at Canterbury Farm, the world-class facility provides everything they need to excel. Canterbury Farm features a heated barn, indoor and outdoor arenas, spacious paddocks, tack rooms, wash racks, and 40 beautifully green acres for horse and rider to enjoy. The farm also has a stunning grand prix field with natural obstacles, such as a bank with a slide, a table top, open water, ditch, hedge and a Devil's Dyke.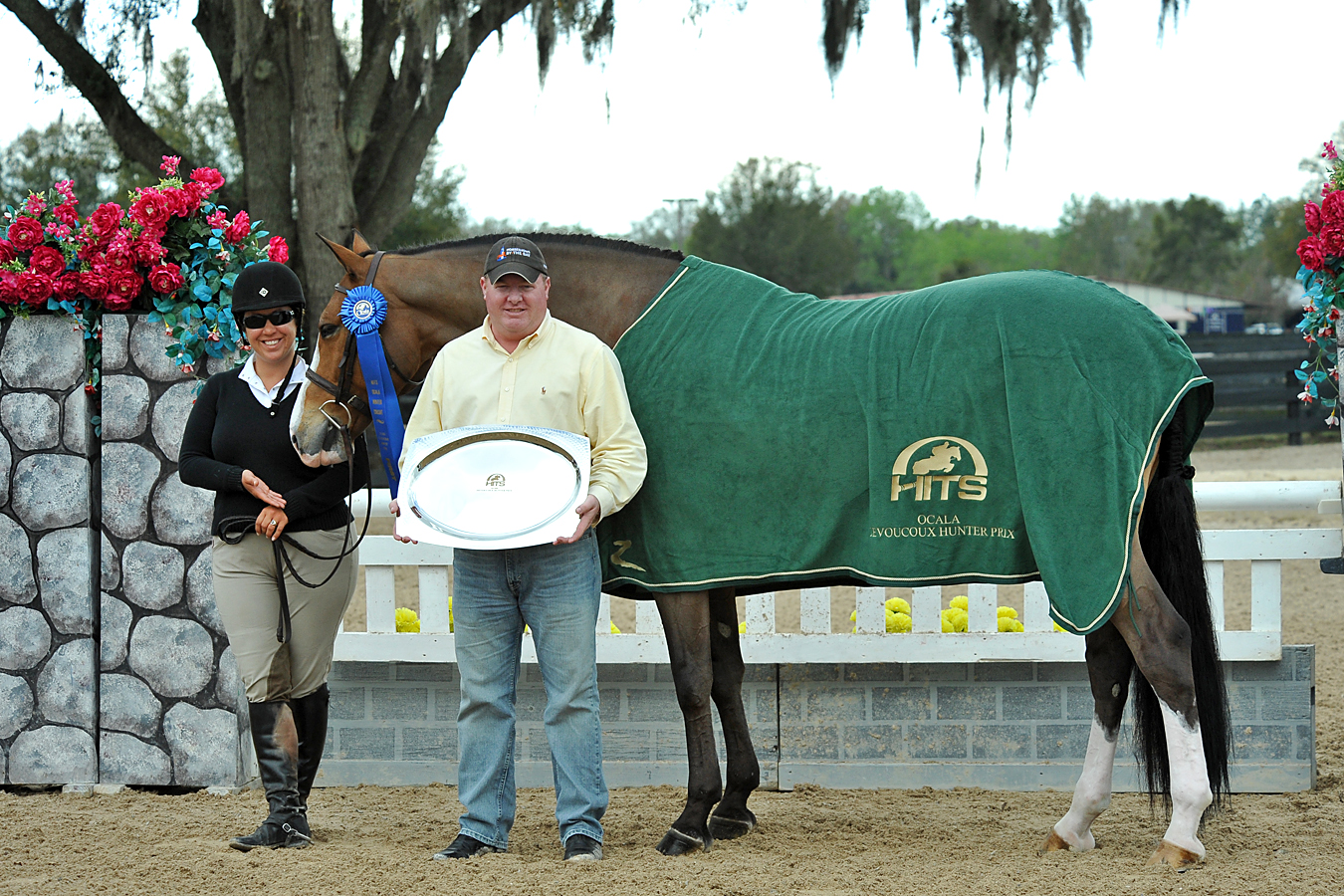 Greg and student Michelle Durpetti
Canterbury Farm is proud to offer a variety of services and programs to suit every equestrian's love of the sport. They offer riding lessons, leasing programs, training, horse sales, and more. For more information on Greg Franklin and the fantastic program at Canterbury Farm, please visit www.canterburyfarmchicago.com.