Featured Pro: Ilana Halpern of WHATAHORSE, LLC
Blog
Featured Pro: Ilana Halpern of WHATAHORSE, LLC
Ilana Halpern knew she wanted to be a professional horse trainer in kindergarten when she dictated her ideal profession to her teacher. Neither of her parents rode, but she nonetheless became captivated by horses at age five. Ilana kept talking about being a professional through her early years of riding at home in Buffalo, New York, and as a working student while also earning a degree from Princeton University. After graduation, her long-held professional dream became a reality, and today, her WHATAHORSE, LLC is based in Ocala and connecting horses and riders through training and sales.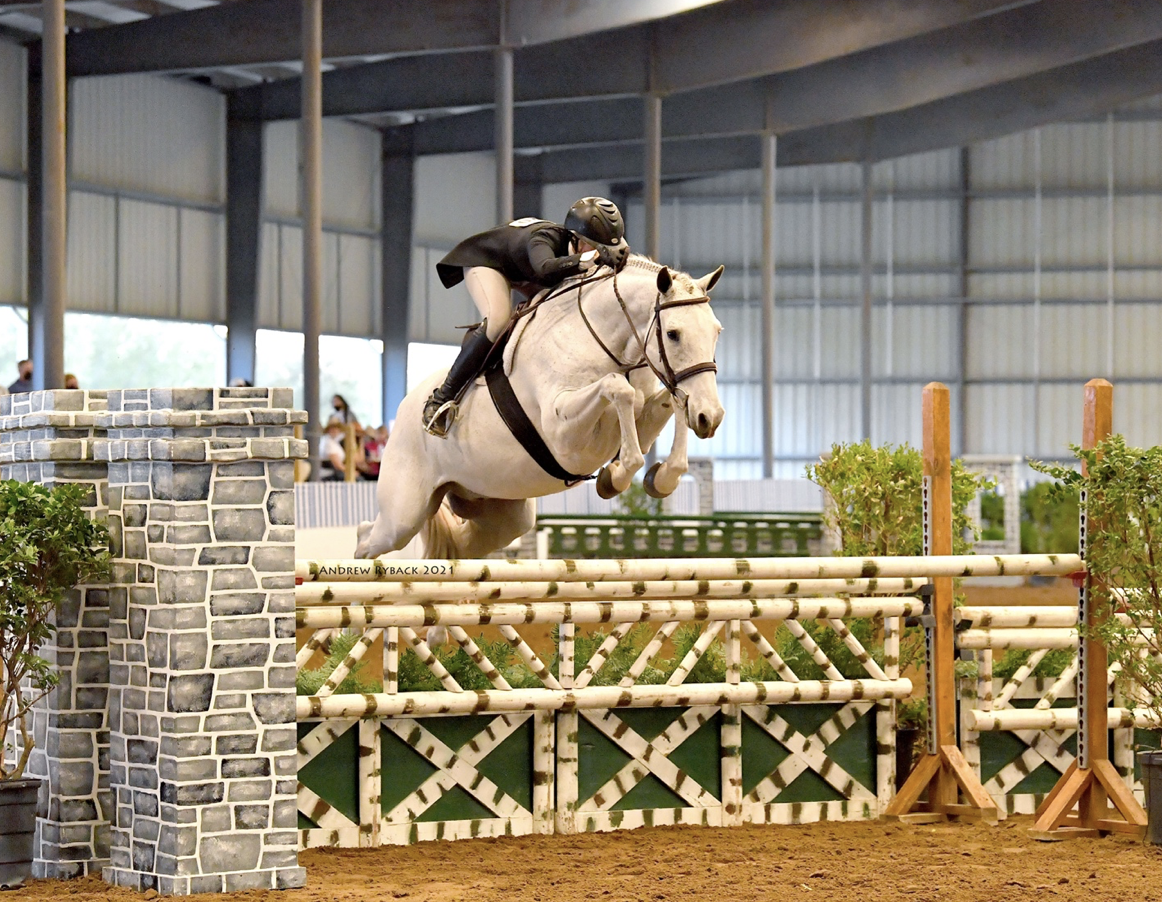 Ilana and Colour Diamond. Photo: Andrew Ryback
"I started riding with Jennifer Alfano and Susie Schoellkopf in Buffalo, and it was a serious equestrian environment," Ilana says. "There was a lot of exposure at a young age to the highest levels of competition, and it was all really hands on too."
Ilana's parents are both academics, and she attended Princeton University. While having a career to fall back on makes her love her lifestyle even more, there was never a question that she wanted to train horses.
She moved to California to work for Kelly VanVleck after graduating and learned a lot about running a top-notch business from her. Kelly had a different business model that offered a new perspective. Next, she worked with Patty Ball who showed her that she could ride any horse and be what that horse needed. "She taught me to be a chameleon and I carry that with me every day."
After her time with Patty, Ilana worked for herself and with Craig Starr: "Craig really taught me the importance of a more connected ride-something immensely important for the International Derbies and of course the jumpers-and introduced me to the art of teaching horses to jump their absolute best." With his help, Ilana produced multiple derby stars including Long Game, Prosecco, Shameless, KF Prettymuch, Churchill, Colour Diamond and Mr. Incredible.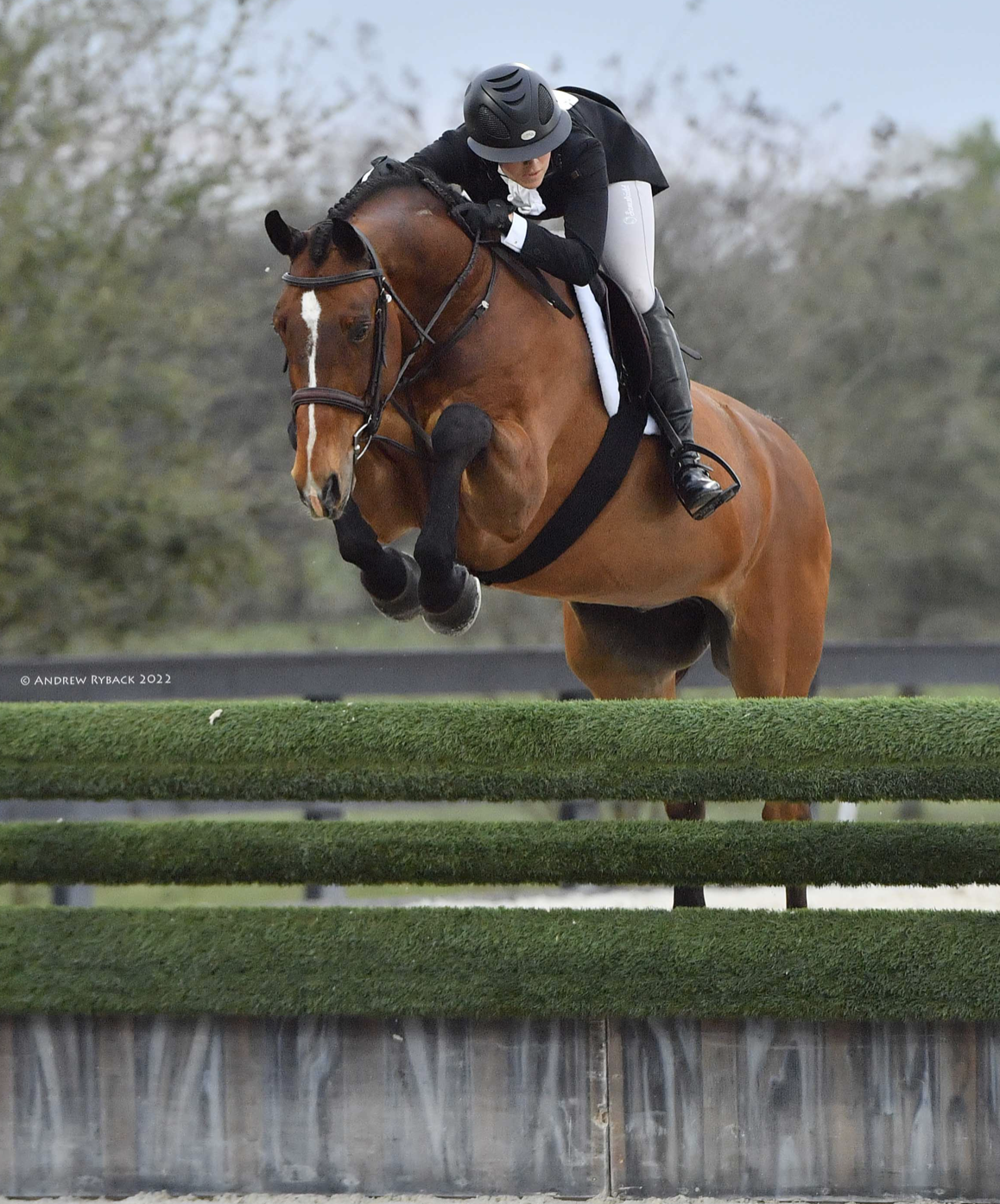 Ilana and Long Game. Photo: Andrew Ryback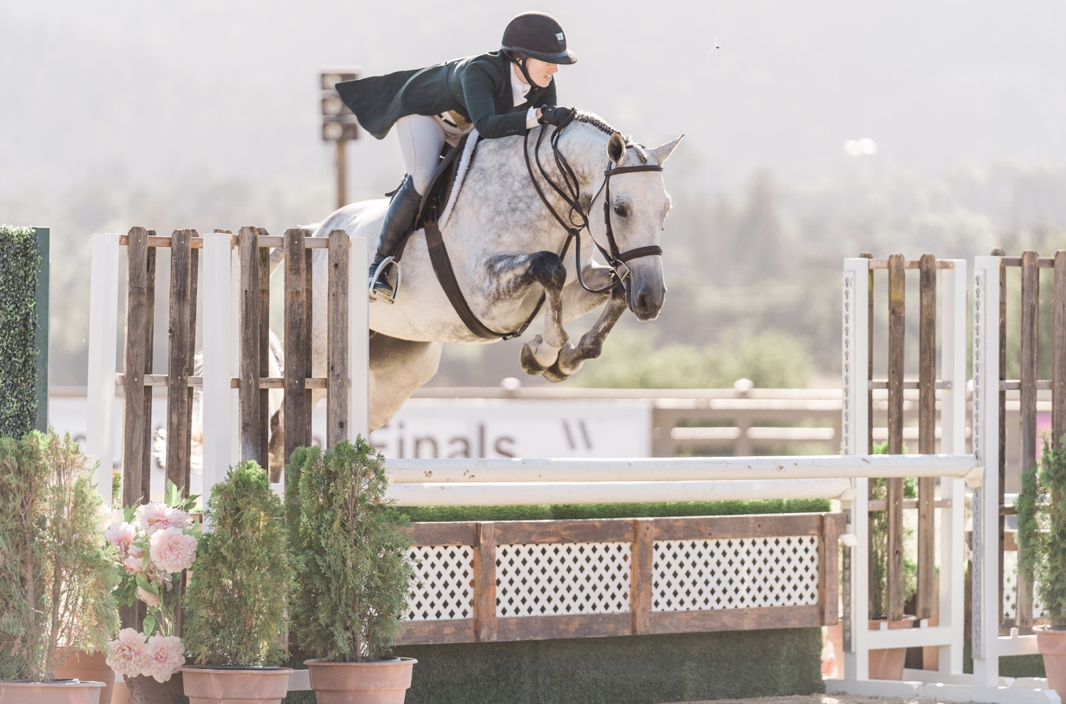 Ilana and Churchill. Photo courtesy of Ilana Halpern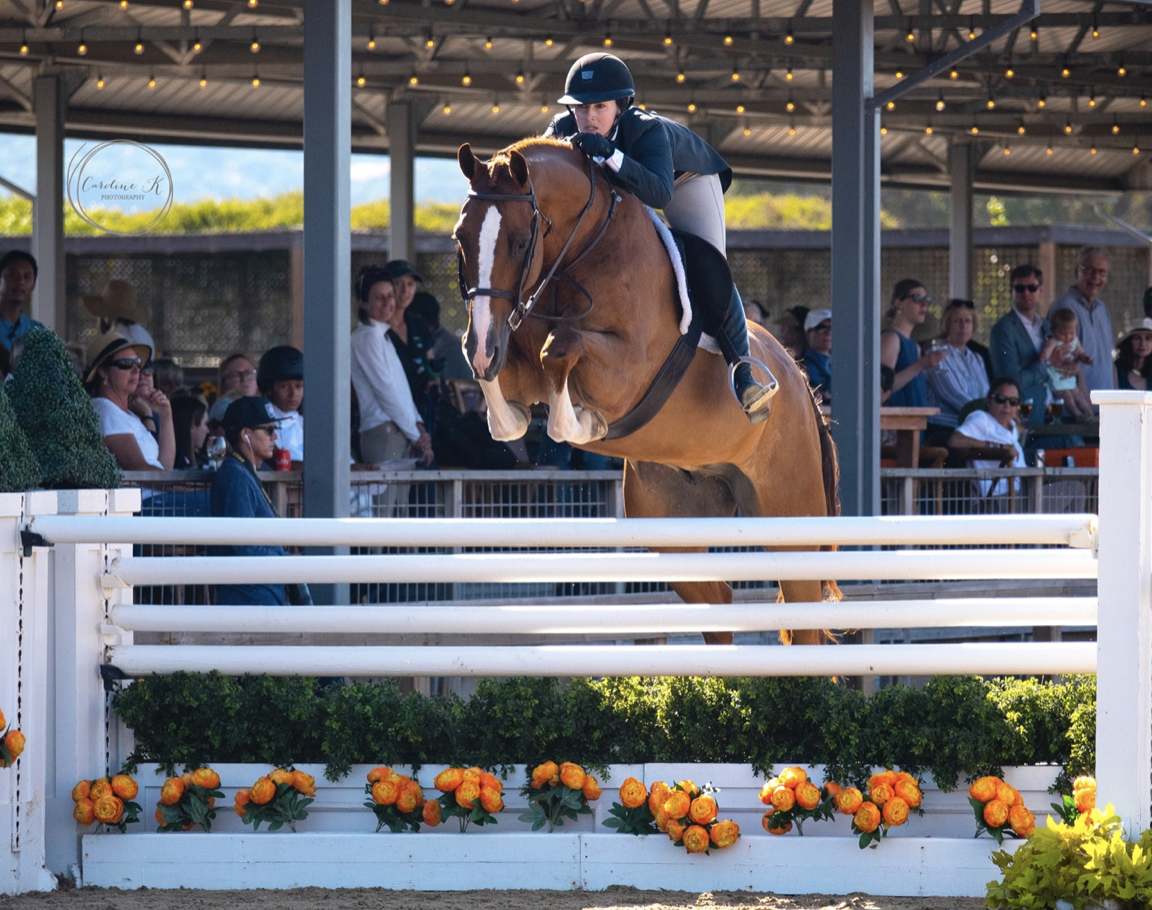 Ilana and Mr. Incredible. Photo: Caroline K Photography
Ilana moved back to the East Coast last year, after discussing it for some time with her family, who are still in Buffalo. Her parents are very supportive of her career, and still own horses. Ilana also restructured her business model on her return to the East Coast. "The first ten months I was in Florida I was definitely the rider/trainer/groom," says Ilana. "I was always filthy and exhausted, but it was worth it to get to know the ins and outs of my horses."
Her program has evolved into a small, hands-on sales and development business. Ilana works with around eight horses at any given time with owners all around the country. "I could not do this without the owners," says Ilana. "Their encouragement, trust and support make it possible for me to trust my instincts with the horses and really hone in on the riding, training and care."
WHATAHORSE, LLC
WHATAHORSE, LLC is now based at Tom Foley Show Jumpers in Ocala and focuses exclusively on training and sales horses. She has her own barn there and notes that Tom and Hannah have done an amazing job with the facility, including the rings, footing, and the entire experience for her and clients. Ilana always thought she wanted a large barn with many horses but took the opportunity to scale down to eight horses, allowing each much of her attention and the opportunity to excel.
"A smaller barn allows me to be the horses' primary caregiver and know everything about them. When I ride, I'm using so much more information than just what I'm feeling under saddle. I'm finding joy in taking three to four horses to a show and having it be intimate experience for them and me."
The move to Florida also has Ilana, a lifelong learner, near other top professionals and shows. She notes that there's so much to learn from everyone you meet, and the concentrated space of equestrian sports in Florida means she's only 10 minutes away from many of them.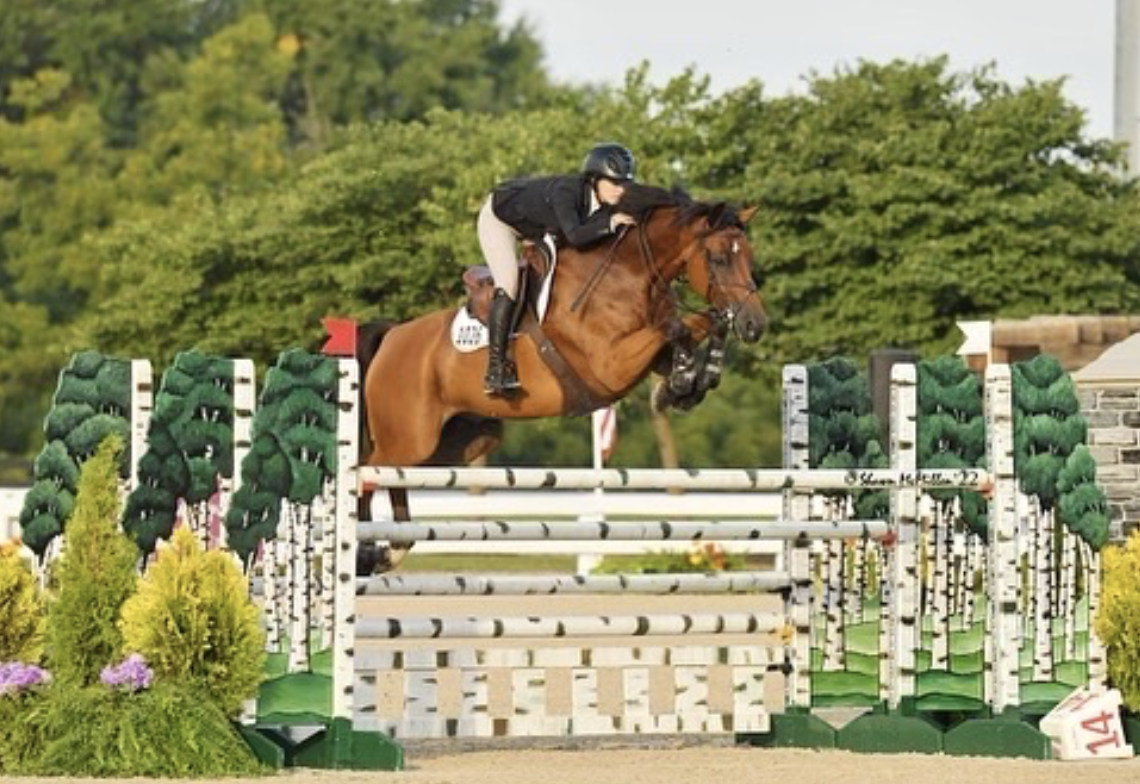 Ilana and Inoletto. Photo: Shawn McMillen Photography
The Horses
"I could go on and on about the horses. I've learned something from every horse I've ridden – I have so much respect for all of them," Ilana says. There is a constant flow of horses in and out of Ilana's stable as horses come in for training and then are sold. She approaches each horse as an individual, but also has some standard practices that help her get to know them and incorporate the horse into her training system.
Ilana handles all the horses in the stable and figures out what they're comfortable with. She does groundwork with all the horses that come in, to see how they move their feet, react to pressure, and their sensitivity level.
The training regimen developed depends on the target market for the horse too. Ilana asks herself, "Who could I envision buying this horse?" She visualizes what the horse needs, the same way we visualize before heading in the ring, and then it becomes a matchmaking session for the horse. She's careful to ensure that it's the right fit for both the horse and rider.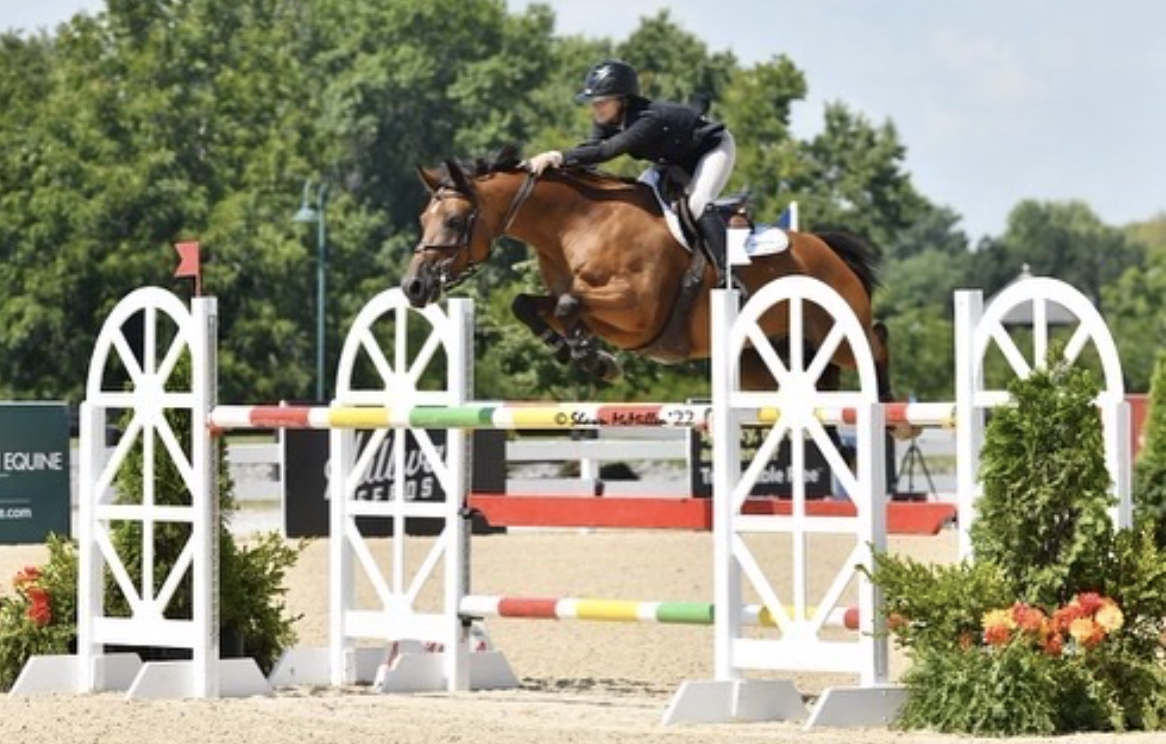 Ilana and Inoletto. Photo: Shawn McMillen Photography
Looking ahead, Ilana is riding and competing more jumpers in the last few months and loving it. Her family has competed a lot with hunters and derby horses in the past. Long Game and Ilana made names for themselves successfully competing on the circuit. She's shifting her focus to include more rides on jumpers, but adds that she still loves the hunters, and that riding jumpers makes her ride the hunters better.
"New blood in keeps it interesting for everyone, I love the process of getting to know a horse, developing them, finding the right fit for them, and then starting again. The harder you love them, the better the horse becomes, and they sell themselves because they have that glow about them," Ilana concludes. "The joy of the process is when they're matched and go on to be the best versions of themselves for a new partner."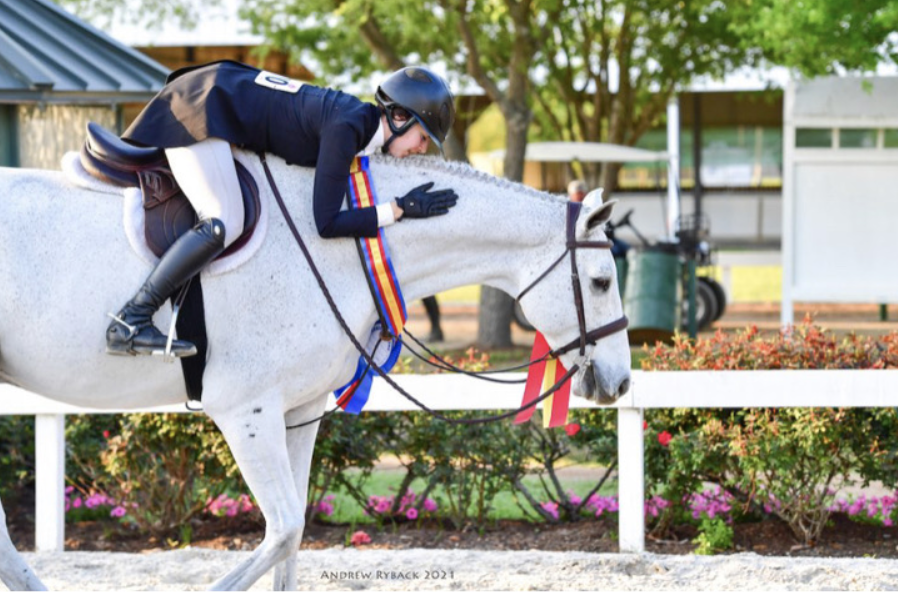 Ilana and Prosecco share a quiet moment. Photo: Andrew Ryback
To see the current horses that Ilana has listed for sale be sure to visit her ProEquest profile!