Featured Pro: Jordan Matrisian of HJ Sporthorses, LLC
Blog
Featured Pro: Jordan Matrisian of HJ Sporthorses, LLC
Jordan Matrisian is well-known on the jumper circuit and in the equestrian community for her success in the show ring, and diligence and attention to detail in all aspects of horsemanship. Her resume includes podium finishes at numerous competitions, invitation only training programs, and wins with multiple horses at national and international events. Jordan owns and operates HJ Sporthorses, LLC with her mother Heather Hurwitt, and they are based in Ocala, Florida, where they help people find their dream horse, as well as offering training and boarding.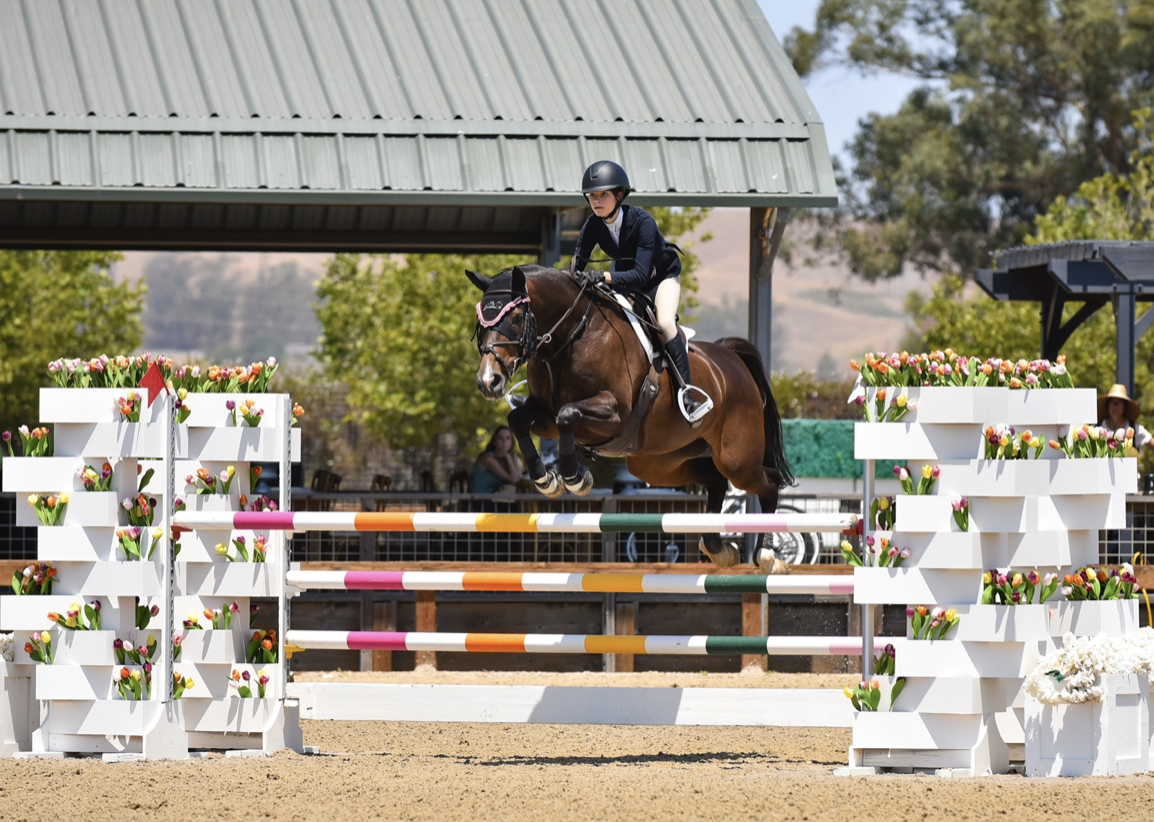 Jordan and Chakira B at the June Classic. Photo courtesy of Jordan Matrisian.
ProEquest: You grew up riding and are a successful trainer today. Can you share some of your riding history, what drew you to the sport and keeps you involved?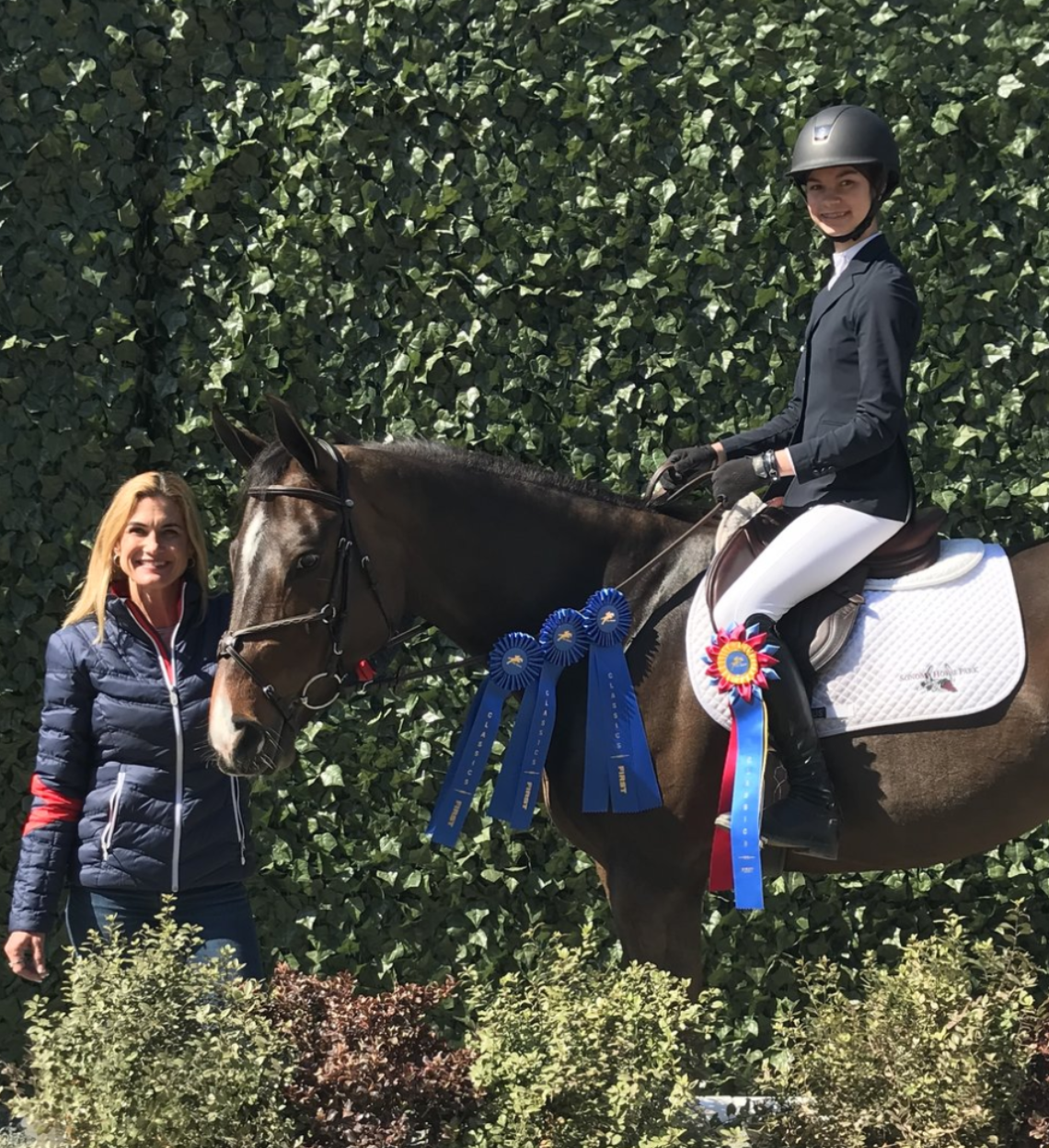 Jordan and her mom, Heather Hurwitt. Photo courtesy of Jordan Matrisian.
Jordan Matrisian: I found my love for horses through my mom who was a dressage rider for many years. I've been riding my whole life and my parents bought me my first pony at the age of three. I found my love for show jumping on my first pony, "Silver Belle" (aka Sterling). She has been hugely influential in my love for the sport and my success as a rider. With her, my riding journey has grown and my love for horses has increased significantly. We bought my main competition horse when I was 13 and I have continued to grow since. I've had a lot of opportunities in the business working with young horses and learning something from each one. My love for horses and my desire to learn and grow keeps me motivated and inspired to continue in this sport. I'm very competitive and I always strive to be the very best I can be.
ProEquest: Who were the mentors (horses and humans) that influenced the rider you are today?
Jordan: I have always looked up to Beezie Madden and Kent Farrington for as long as I can remember. I like their style in the saddle and can see the love they have for their horses. I love Kent's horse, Orafina. She reminds me a lot of my horse, Chakira B (aka Kira). I also look up to Henrik von Eckermann quite a bit. He is so quiet in the saddle and is such a joy to watch. I have learned so much from watching his technique.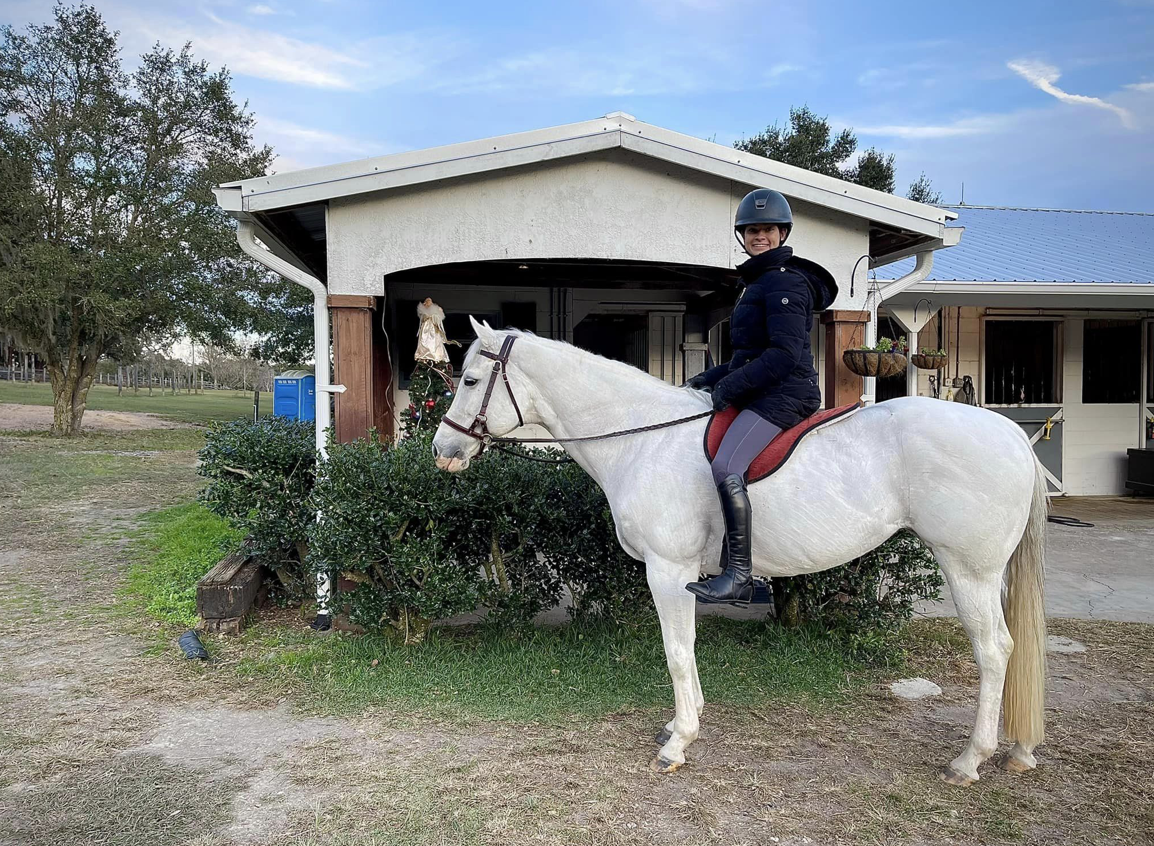 Jordan and Sterling on their annual Christmas day ride in 2022. Photo courtesy of Jordan Matrisian.
My love for horses and the Hunter/Jumper sport began with my first pony, Sterling. I have her to thank for making me the rider I am today. We started out doing lead-line and went up the hunter ranks, then did the equitation, then competed in the jumpers all the way up through 1.05! She even qualified for pony finals! Sterling was not only able to do all these different things, but we were very competitive and successful! She nurtured and encouraged my competitive nature. She taught me so much and I'm so thankful for the opportunity I had to grow with her from such a young age. She has given me so much and I owe her everything! As I got older and stronger, I was able to ride my mom's dressage horse, Landon, continuing my education more specifically in the hunters, derbies, equitation, and medals. Now, I have my Grand Prix mare, Kira.
ProEquest: When did you decide you wanted to be a professional trainer?
Jordan: I knew from a very young age that I wanted to work with horses and compete. I was urged by my trainer, Gry McFarlane to go on my own and to start my own business and career with her guidance at the age of 14. Since then, I have grown immensely, and I have experienced everything from selling horses, to training students, working with other professionals, training clients' horses, and everything in between. I'm so blessed Gry believed in me and urged me to go on my own to further my career. She has been so supportive throughout this journey, and I can't wait for the future.
ProEquest: How did HJ Sporthorses evolve and what are your goals for the next few years?
Jordan: HJ Sporthorses began when my mom and I started importing horses overseas and reselling them in California. Since then, we have moved to Ocala, and we hope to start importing more horses very soon which we are very excited about. Since moving to Ocala, we have been focusing more on my career and we've just opened our farm for boarding and training which is also very exciting! I'd love to start competing more internationally and begin my FEI journey in the next few years.
ProEquest: What's been the most rewarding part about being a professional in the business?
Jordan: It is very rewarding when I succeed in a class against well-known international riders, Olympians and others with tons of experience. It also feels great when I sell a horse that I have trained and the purchaser comments how great the horse feels and how well it is trained. Knowing I set a horse up to succeed whether at home, in the show ring, or moving on to a new rider are the best rewards.
One of the most important qualities that has aided me on this journey was developing a good work ethic. Riding horses and bringing out the best in them every day is a constant challenge that takes a lot of hard work and a consistent desire to improve. Cultivating personal depth and the ability to press on when things get tough has been an important life-lesson that has helped me immensely in this career field.
ProEquest: Tell us about a recent horses you've ridden and what they mean to you?
Jordan: My main mare, Chakira B, is a very special horse to me. We bought her as a six-year-old with a lot of experience but also several significant complications. She would get really explosive in the warm-up arena so warming up at shows could be really challenging.  We were also told she didn't have flying changes and probably never would. She is an extremely talented horse, but she is also very sensitive. You have to handle her with kid gloves and even that doesn't work sometimes! Throughout the last few years, we have grown so much and continue to make great progress.  She now has flying changes and can survive the warmup ring most of the time. I believe this has occurred due to a deep trust we have developed and a very special bond that we share. Because she is so sensitive, she has taught me so much and I'm so grateful to have such a special horse to continue my journey.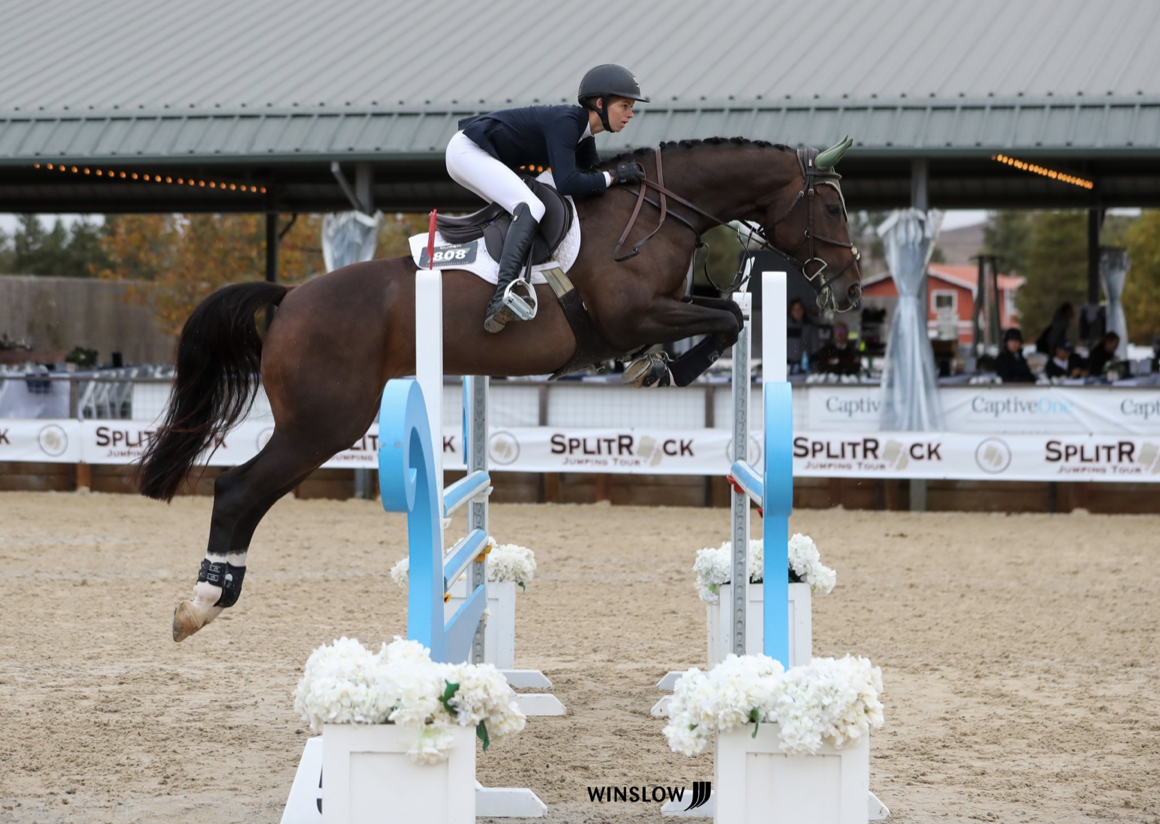 Jordan and Kira at Split Rock in 2019. Photo courtesy of Jordan Matrisian. PC Winslow
ProEquest: How do you stay at the top of your game?
Jordan: I think cross training is important to get and stay in top shape, so in my spare time, I work out. I also do stretching exercises to improve my flexibility and fitness. When I'm more flexible and loose in my body, it is reflected in my horses. I also believe that adequate sleep is imperative. I work very long days, but I respect the need to rest my body in preparation for the day ahead and to restore my mental focus.
To see the current horses that HJ Sporthorses, LLC has listed for sale be sure to visit her ProEquest profile!