Nicole Norris on Building Successful Partnerships
Blog
Nicole Norris on Building Successful Partnerships
Equestrian sports are unique because the rider forms a partnership with another living being – one without verbal communication. Riders and horses learn to communicate with each other to form a strong partnership, and the role of many professionals is helping the horses and humans in their stables get to know each other and successfully navigate the show ring.
Nicole (née Bloom) Norris of Round Meadow Farm in Atherton, California builds strong relationships with her students and clients, helping them learn about their horses and reach both their short- and long-term goals in the equitation, jumper, and hunter rings.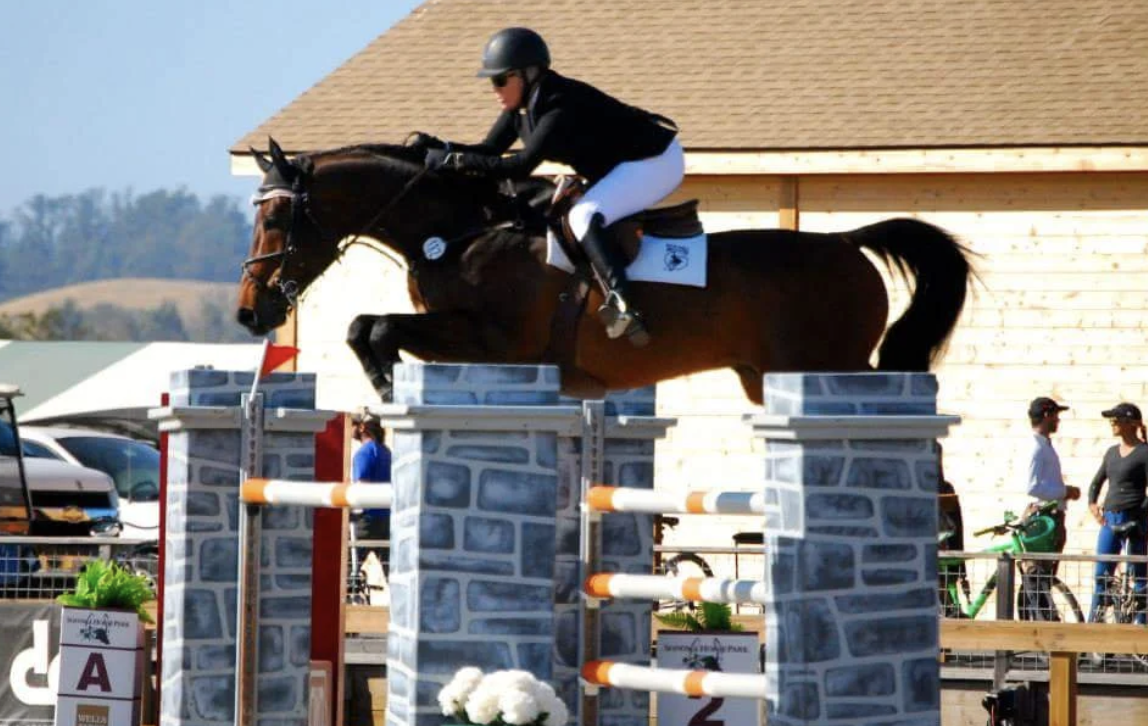 Nicole Norris competing in a Grand Prix on Camerone. Photo courtesy of Nicole Norris
A lifelong equestrian, Nicole started riding at age five with Onondarka Riding Club in Calabasas. Her mother, Susan Bloom, was riding there and Nicole accompanied her, soon both mother and daughter were riding and showing. Her parents established Round Meadow Farm for their race and show horses in the 1970s and 1980s. Nicole adopted the name for her business in 2003, after working with many of the industry greats.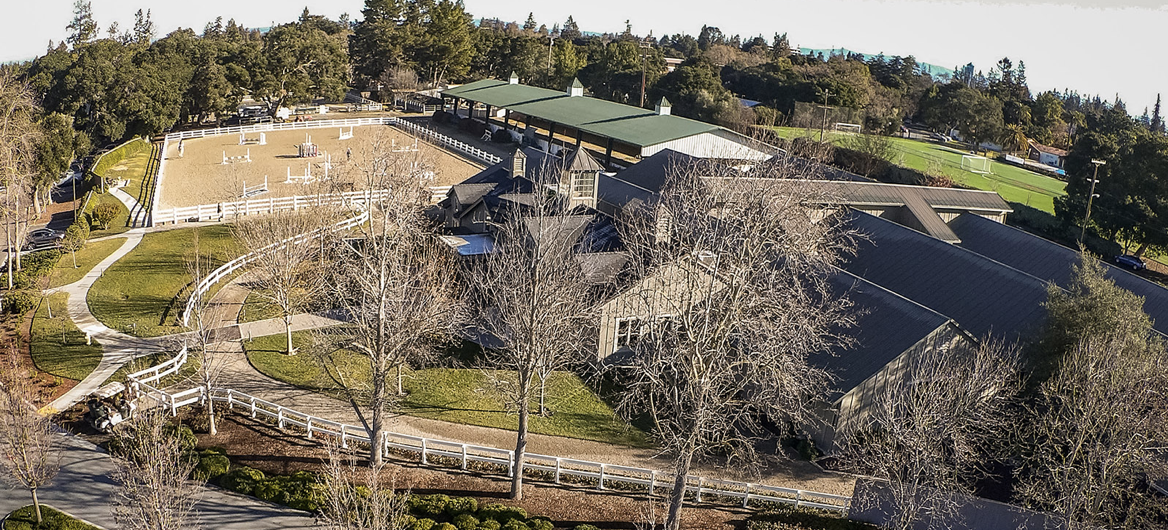 Aerial view of the Menlo Circus Club, where Round Meadow Farm is based. Photo courtesy of Nicole Norris 
Round Meadow Farm is based at Menlo Circus Club in Atherton and caters to juniors, amateurs, and families. Nicole mentions that their stables include riders who are just starting out and those that have won medal finals and are jumping Grand Prix. The horses are just as varied, "each a true unicorn," with everything from young, green imports to older schoolmasters of all sizes.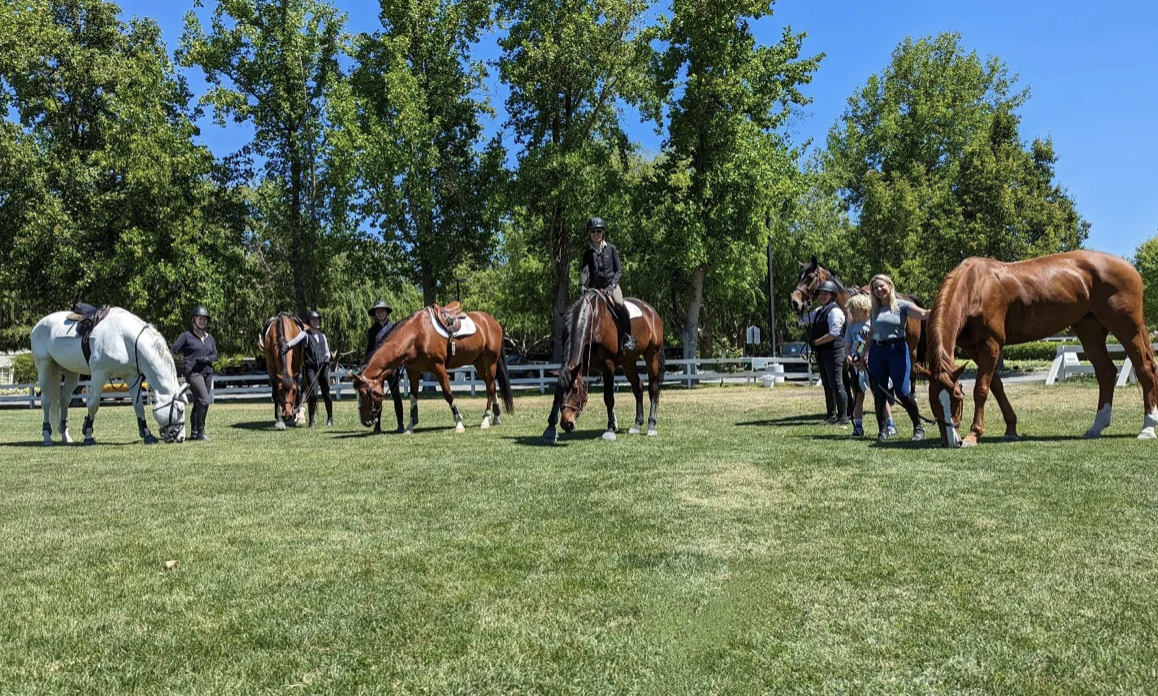 A group of adult amateur riders spending their Saturday morning at Round Meadow Farm. Photo courtesy of Nicole Norris 
"I feel fortunate that I can explore my passion as a career," Nicole says. "To be able to share the gift of horses with so many people over the years has been a blessing. The people, the horses and the experiences are so incredible, and as a wise man once told me, 'You learn what to do and what not to do from everyone you meet.'"
Building Successful Partnerships
Inevitably, all riders are in a constant cycle of getting to know new horses and building a successful partnership with them. "Getting to know new horses is like meeting new people and making new friends. Learning about each horse individually is such an honor and a privilege, it's just really great when a horse and rider come together like you envisioned," she adds.
Round Meadow Farm, like many stables, is a busy location and horses need time to adjust to their new surroundings. The Country Club atmosphere of Round Meadow Farm introduces additional circumstances not seen at other farms, so Nicole and her staff start by leading new horses fully tacked around the arenas and facility before their first ride. They want the horses to see things on their terms.
"Each horse is an individual and we work very hard to respect their individual needs. We spend time getting to know them in the stall, by taking them on easy hacks, and slowly building up their workload in a way that lets the horse tell us what they need," Nicole says.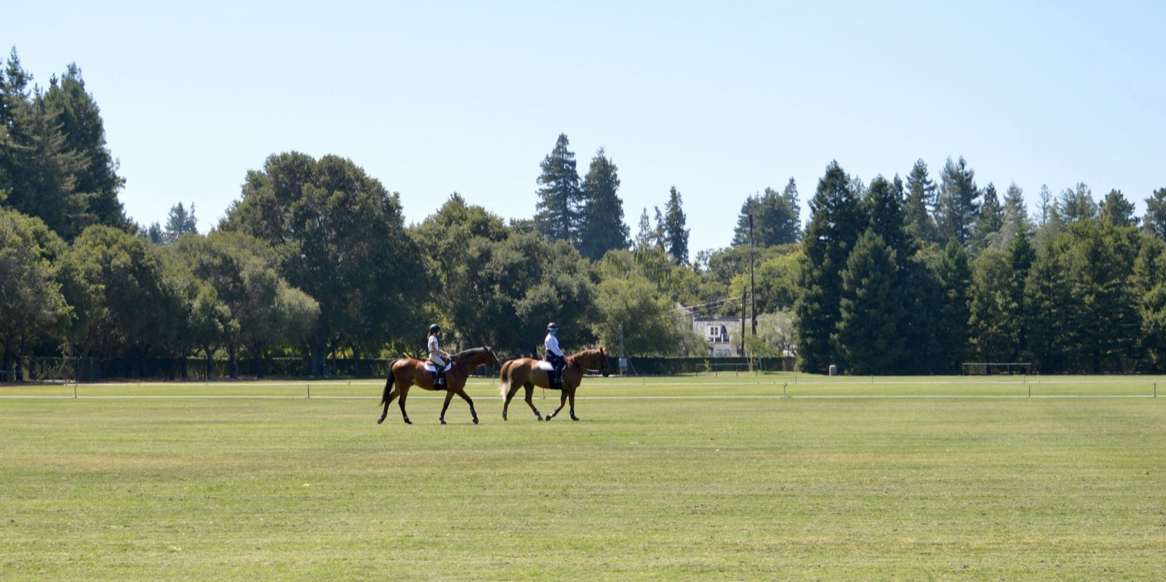 Clients hacking at Round Meadow Farm after a lesson. Photo courtesy of Nicole Norris 
Buddy horses are also used when riding in the arena, so the new horse isn't nervous being alone on their first ride. There is a large, grass polo field at Menlo Circus Club and Nicole ensures that new horses have a friend with them on their first ride out there too. Most horses settle in about a week, and transition into her regular training program.
Of course, the rider is an important part of the successful partnership and Nicole works with each of her riders to match them to their horses and help them succeed on their equestrian journey. While she doesn't have strict rules or guidelines about showing and moving up in divisions, she does ensure that each rider is set up for success.
"I do strongly feel that each horse and rider has its own path, and that it's important not to compare ourselves too closely to others," she adds. "I am a strong believer in a mastery of the basics, and that is the focus of our program. I do have a rule that if you leave a stride out in a line that you have to immediately do two laps at the posting trot without your irons in the warmup arena (even in Thermal, and that's the WHOLE warm up arena)."
Round Meadow Farm's foundation and vision is providing excellent care for their horses. Staff and clients live and breathe the excellent horsemanship and family values of the farm every day. This translates to successful partnerships between horses and riders and success in the show ring in any division. It's all about the horses and the joys that equestrian sport brings for Nicole and her riders, and that creates the most memorable moments.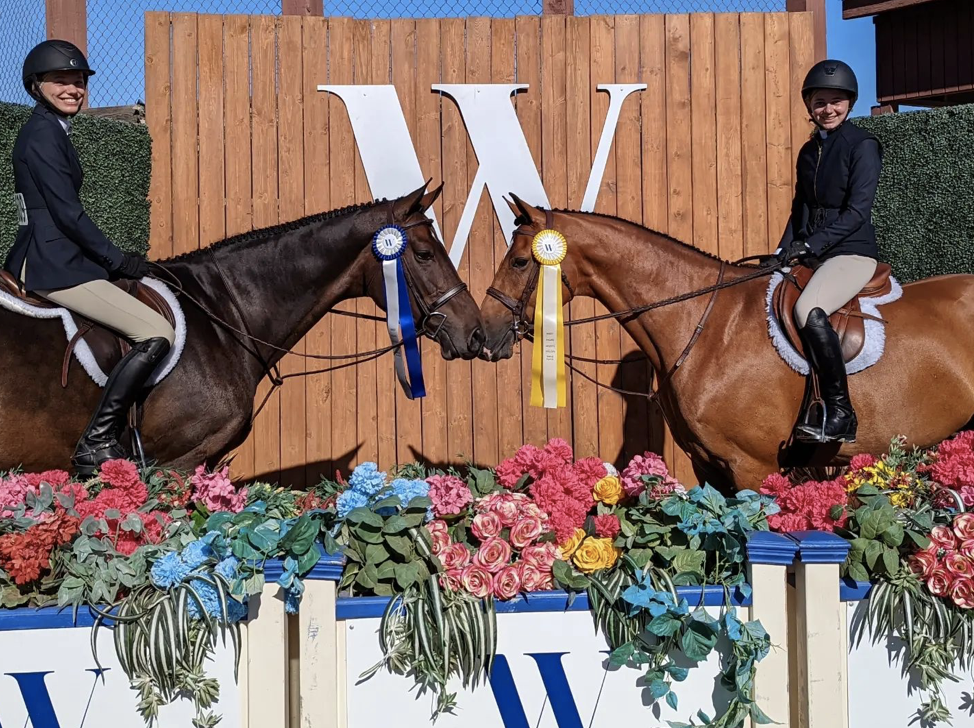 Jane Rukavina on Meru and Sadie Taylor on Lollypop. PC of Nicole Norris 
"I love the early morning or late evening when the barn is quiet, and you can hear the horses munching on their hay. I love the quiet moment before a rider goes in the ring when I can rub the horse's eyes to sooth them and ask that they try their best," Nicole concludes. "I cherish exiting the International Ring at Spruce Meadows with a smile. I love that I have high fived a lead liner, and then high fived them again many years later when they have won a big class or achieved a goal set long ago."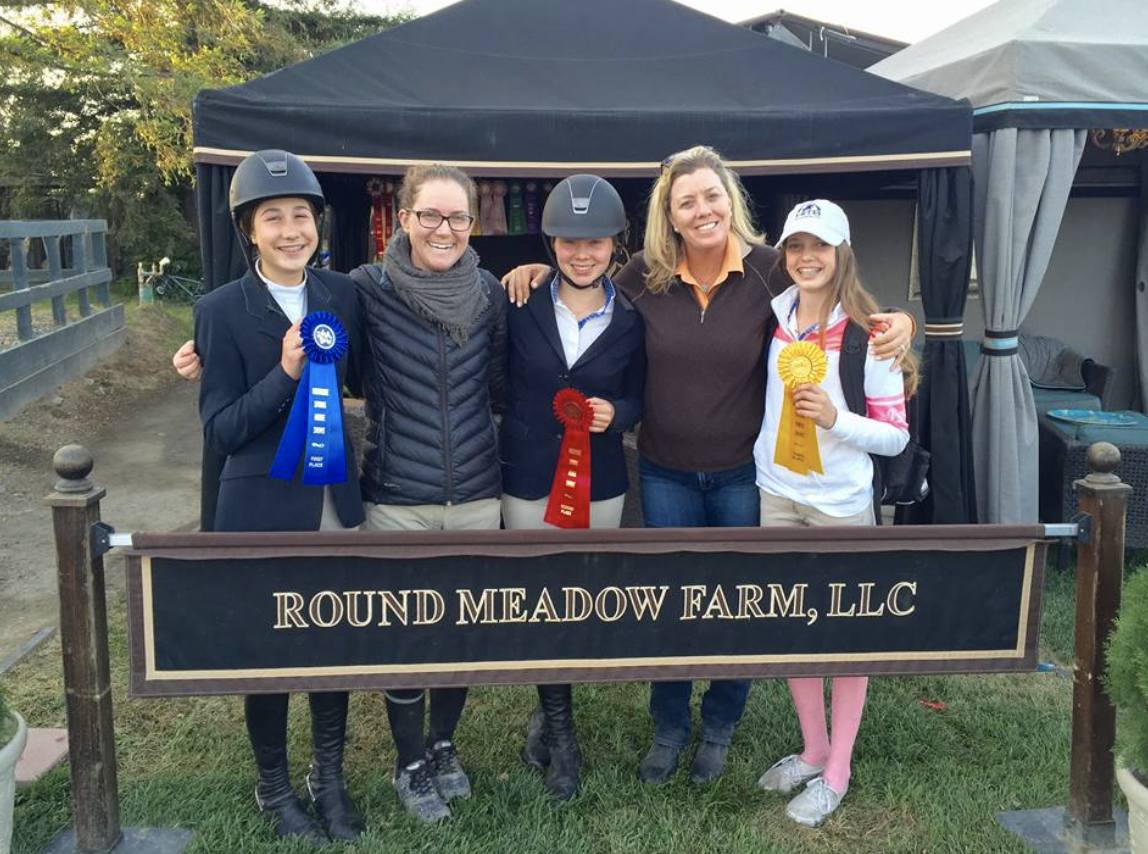 Nicole with a group of her riders. Photo courtesy of Nicole Norris 
To see the current horses that Nicole has listed for sale be sure to visit her ProEquest profile!