Skipio K Retires: The End of an Era
Blog
Skipio K Retires: The End of an Era
Great horses and riders make it look easy. That's exactly what Skipio K and Patrick Seaton of Sonoma did. Skippy is officially retiring at a special ceremony on July 29th before the Sonoma Horse Park Grand Prix. He's headed to Kentucky to enjoy his well-deserved golden years on the bluegrass at Ekeroth Farm. This week, we celebrate Skippy and all his accomplishments with Patrick.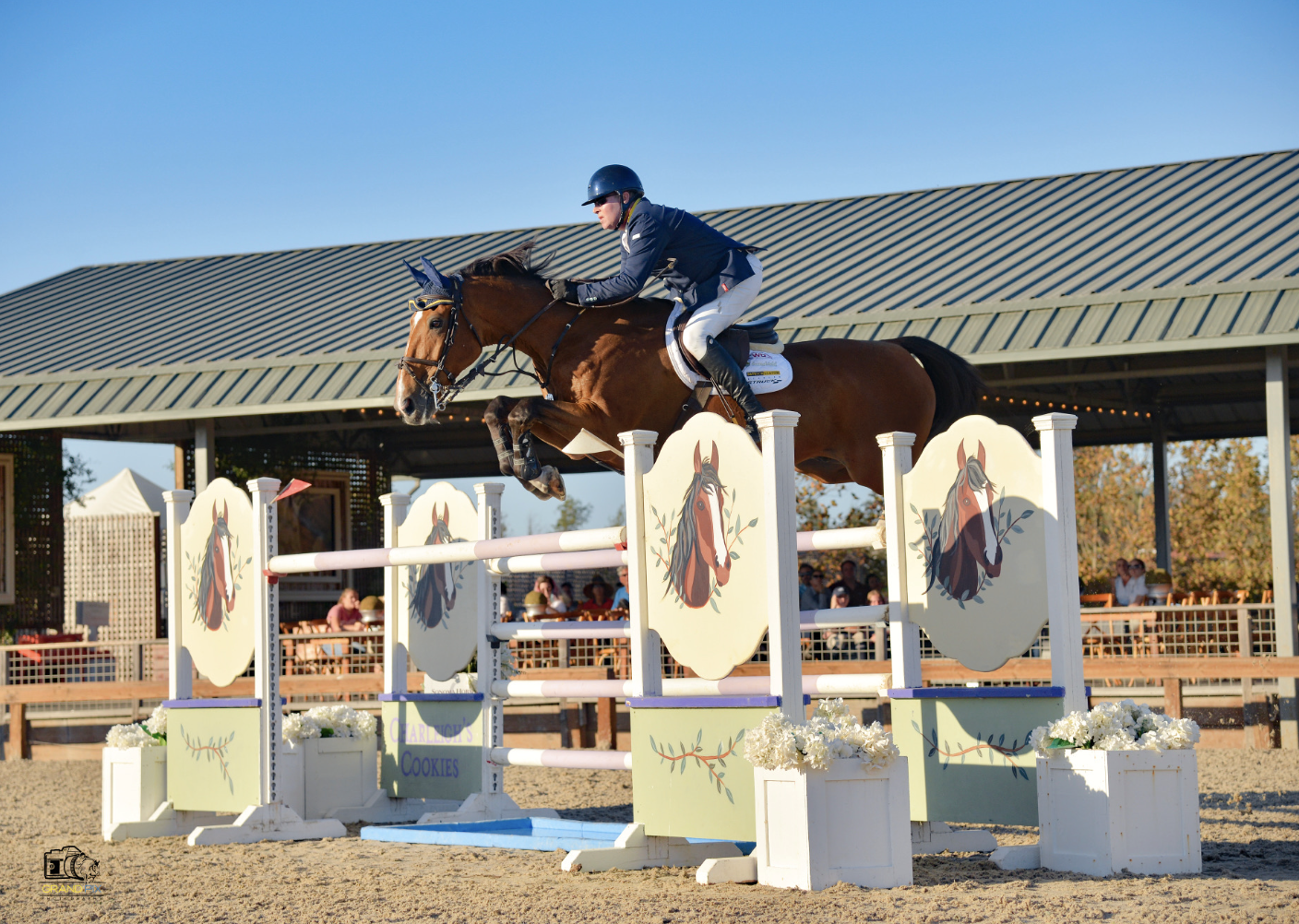 Skipio K & Patrick. PC GrandPix 
"He's a horse of a lifetime," Patrick said. "Saying 'thank you' is never enough, but I am so grateful and honored for each and every ride we had."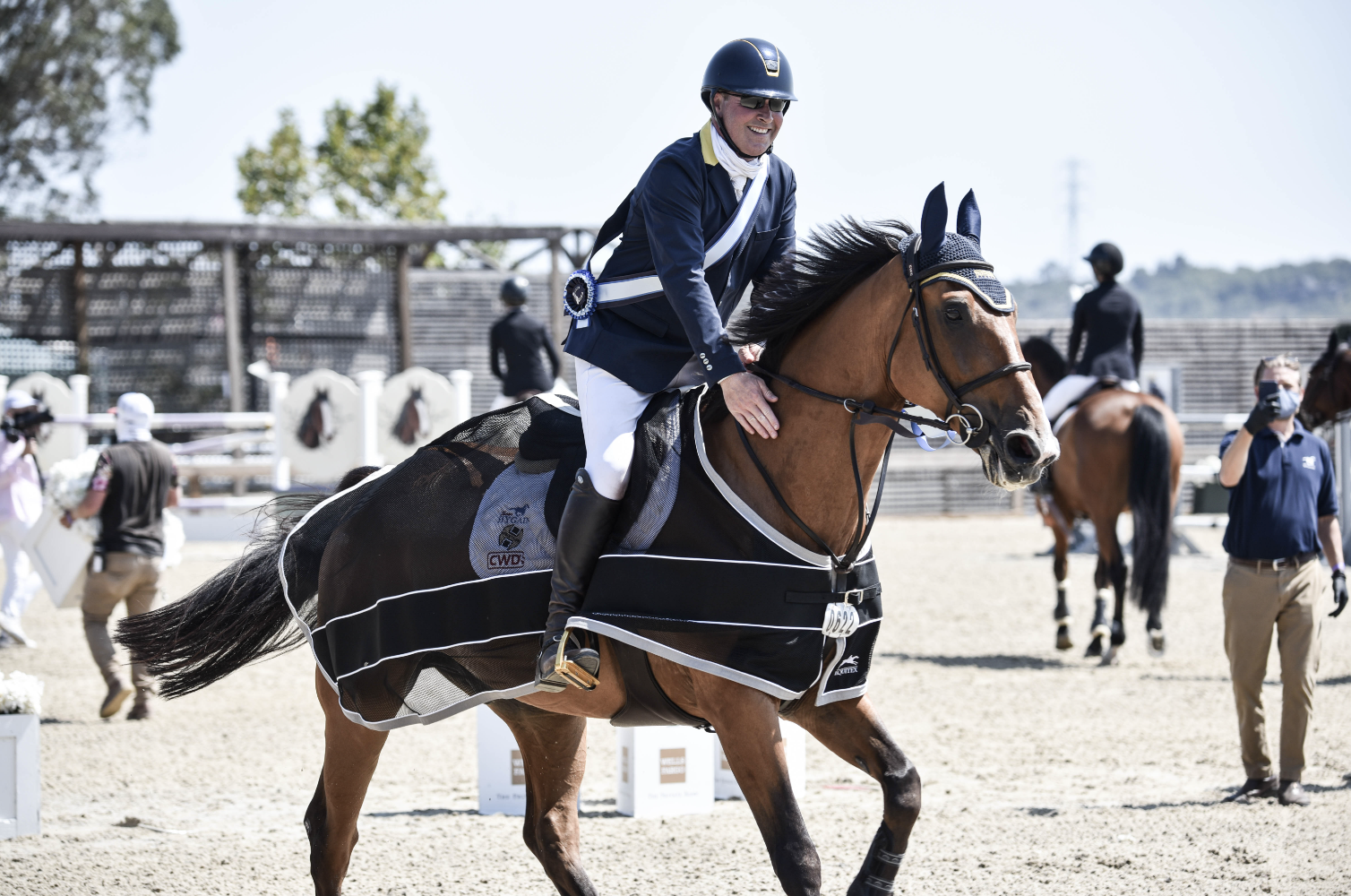 Skipio is a 2004 bay Zangersheide gelding by Taloubet Z. Over the years, he's won 14 Grand Prix events including 49 top 5 finishes and 74 top 10 finishes.
Of course, there's more to the story than that, because it's rarely easy, and there is always hard work, perseverance, and a little luck involved. Skippy's story is unique because the circumstances aligned to bring him into Patrick's barn. This sensitive gelding thrived in the atmosphere that Patrick and his team created for the horse.
In 2016, Patrick was in Holland looking for a pony and a sales horse for one of his clients. He was traveling with best friend Leslie Steele to see another friend, Alan Waldman. Patrick rode Skippy, but the client changed their mind. Both Leslie and Alan said Patrick should take the horse, that it was the right horse for him. They went back to the stables and Patrick rode Skippy again but wasn't sure. Alan said, "That's your horse," and helped make it happen.
Skippy arrived in California and was very spooky outdoors, and wary in the indoor arena. He's a strong and sensitive horse, Patrick knew that when he tried him out. He took him to Thermal and tried showing him. It went surprisingly well in contrast to working with him at home. Skippy understood the show ring and wanted to compete. Horse and rider clicked. Patrick took him back home, made some minor adjustments, and headed to Pasco Robles.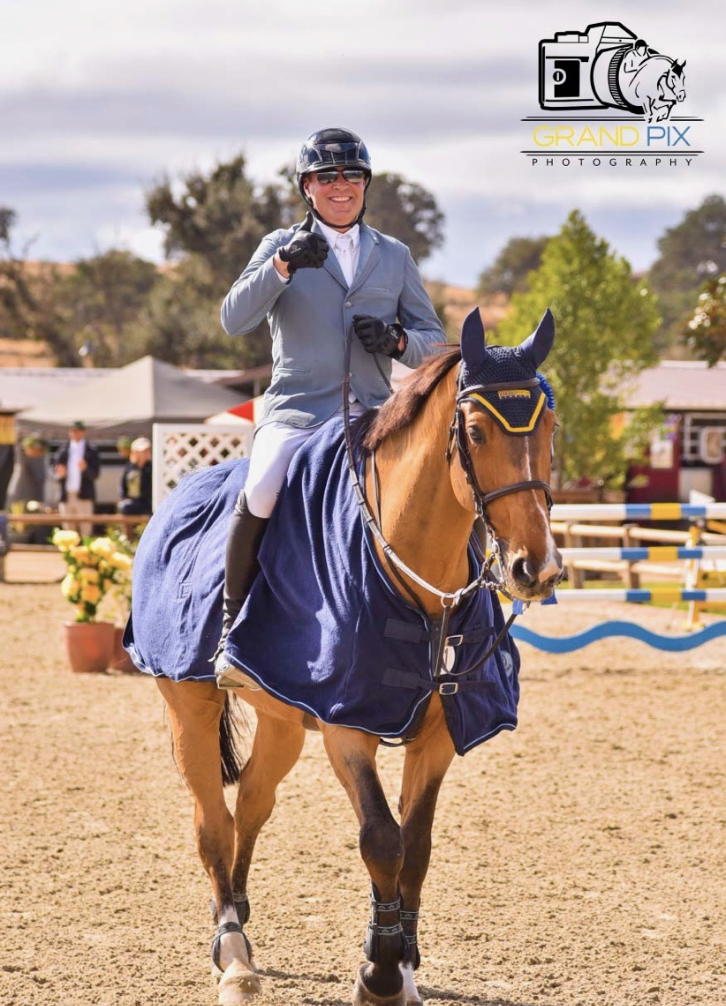 PC GrandPix
They went in the Grand Prix and won. Since then, Skippy's never missed a day or had a lame step. Skippy was the horse of a lifetime for Patrick, but he always had the care and situations he needed to thrive.
"I really needed a Grand Prix horse at the time, and he needed to be someone's horse," Patrick said. "He was grateful, every time he sees me, he whickers, to this day. We have a lot of trust and he's incredibly reliable. If we've made a mistake in the ring, it was mine."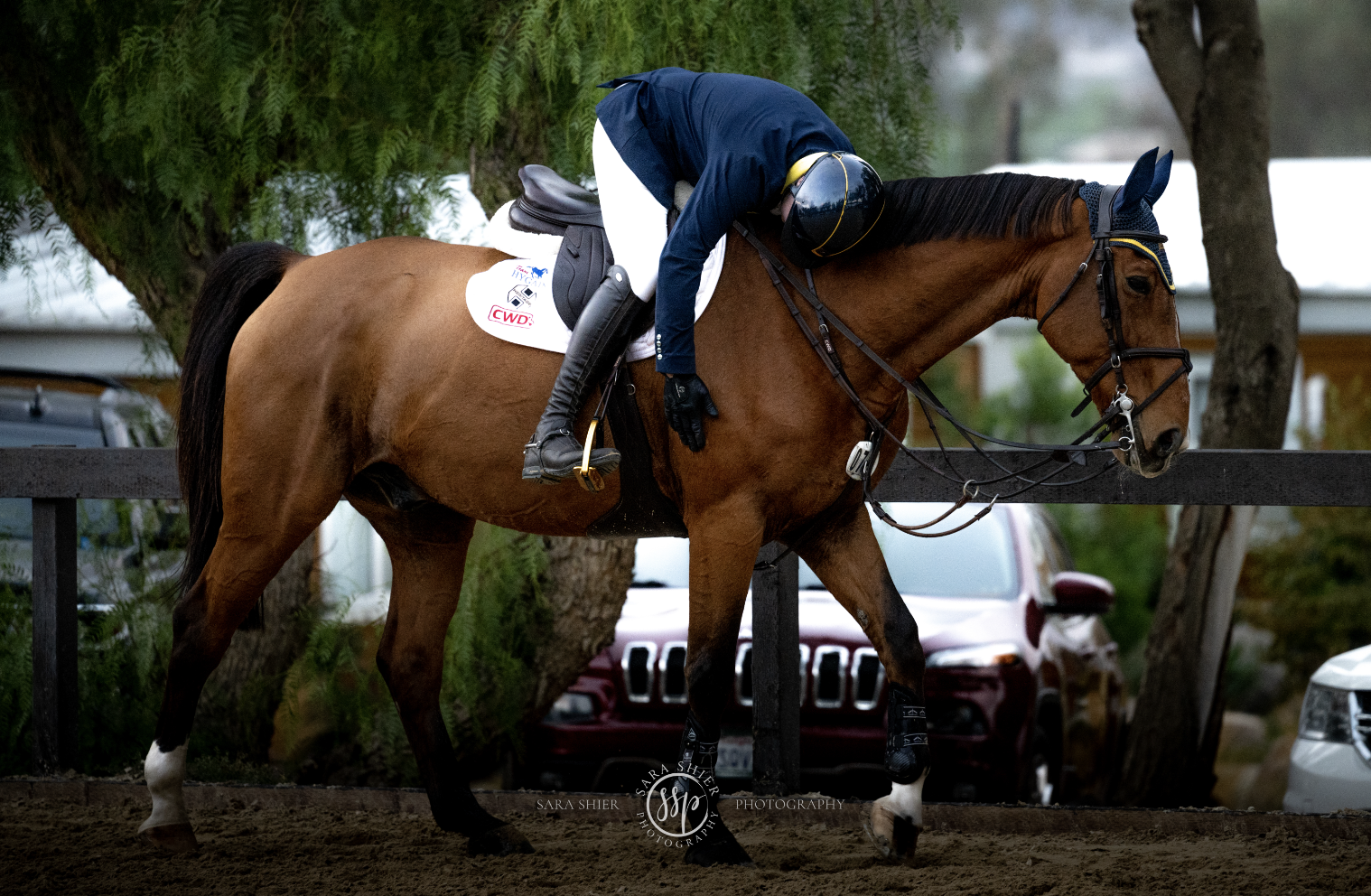 Skipio K and Patrick Seaton. PC Sara Shier Photography
At home, he didn't jump a lot, instead, Patrick trail rode and kept him fit with flatwork. Skippy is suspicious of movement in the ring and is wary of people on the ground or if there are too many people around. One time Patrick was jumping at home, and a butterfly was under a jump as they approached. Skippy skidded to a stop rather than jumping over the fence. The funny thing is, once the bell rings at a show, he is completely focused and goes right to work.
Patrick was always patient with Skippy and adapted his style to accommodate the horse. He listened to Skippy's wants and needs. At a show, they headed out on the trails too. He would ride him in the warmup the morning of a Grand Prix, taking the practice jumps. Later in the day, once everyone else was gone, Patrick would lead Skippy back and let him roll in the sand, it was one of the horse's favorite competition routines.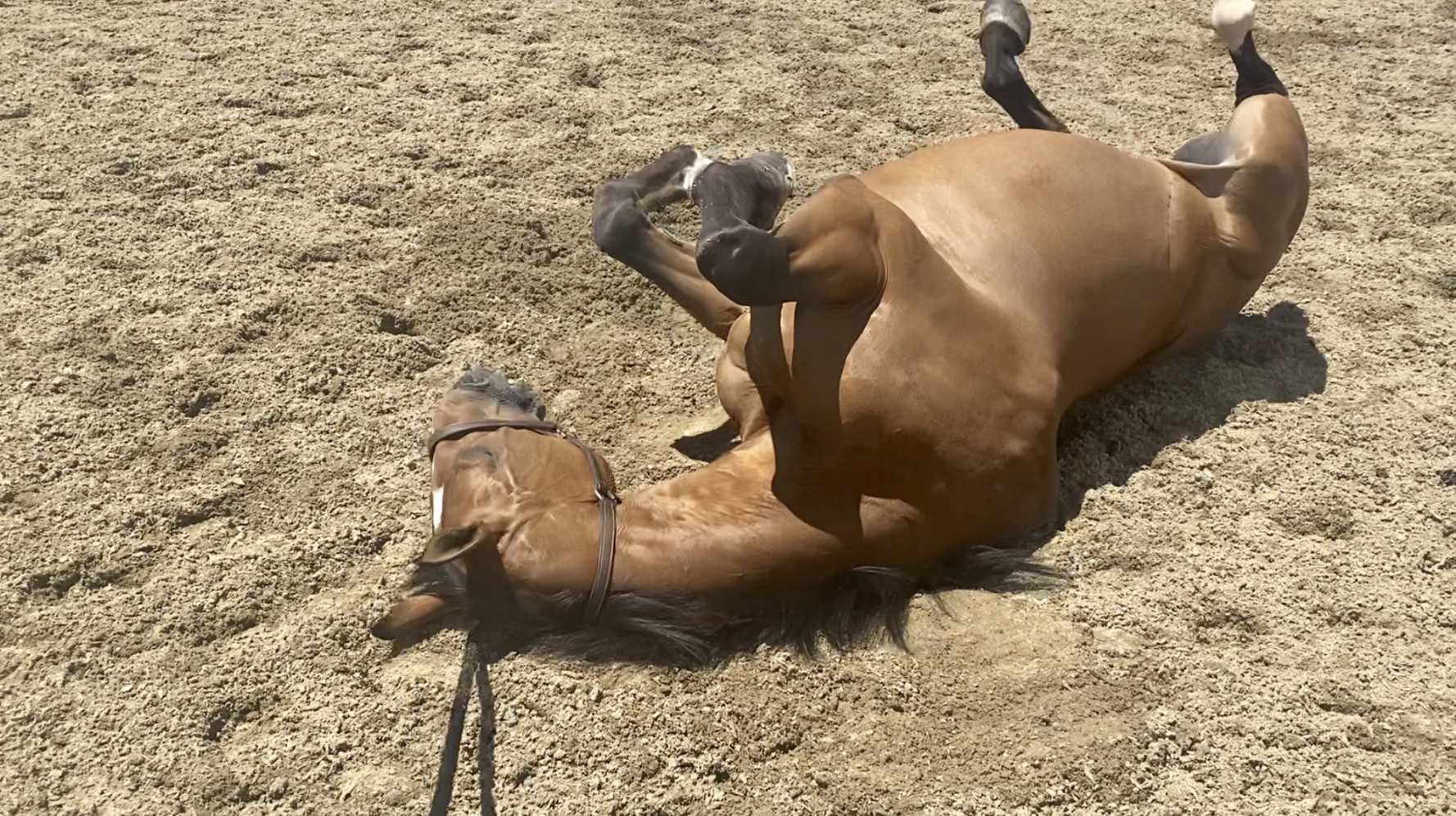 "I completely trusted him 100% and if I asked, he responded," Patrick said. "He won a lot at Sonoma, our hometown venue, and that brings a different kind of pressure when you're going in as the favorite. But I always knew exactly when he would go clear. Things just come automatically for him, and he was always consistent."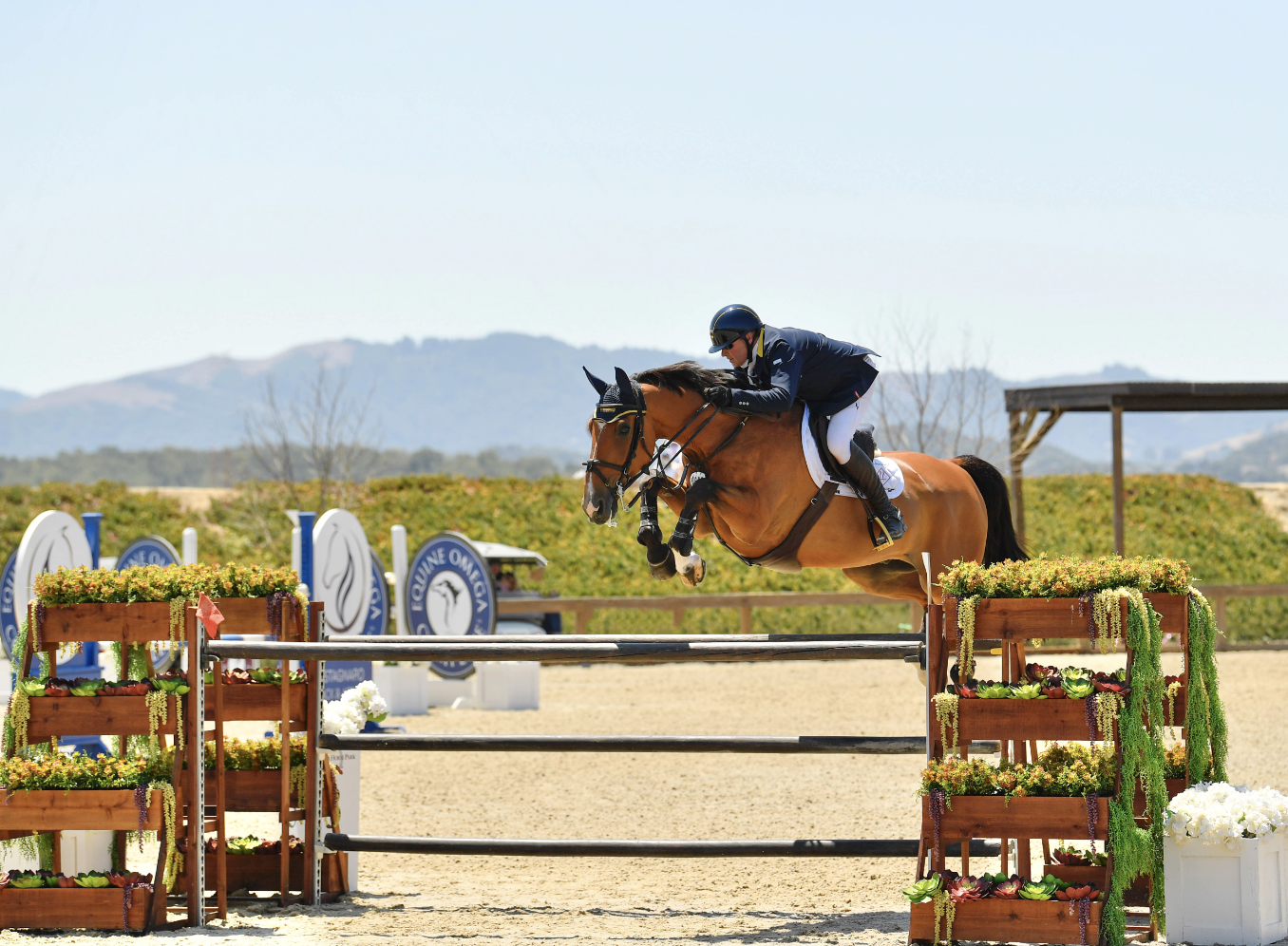 Winners of the $30,000 Hygain Grand Prix Patrick Seaton & Skipio K
At the end of last year, Patrick started considering retirement for him. Skippy had nothing left to prove, and Patrick wanted him to be able to enjoy his retirement. He ended up entering Skippy in the $75,000 Grand Prix in Temecula. Skippy jumped double clear and ended up fourth.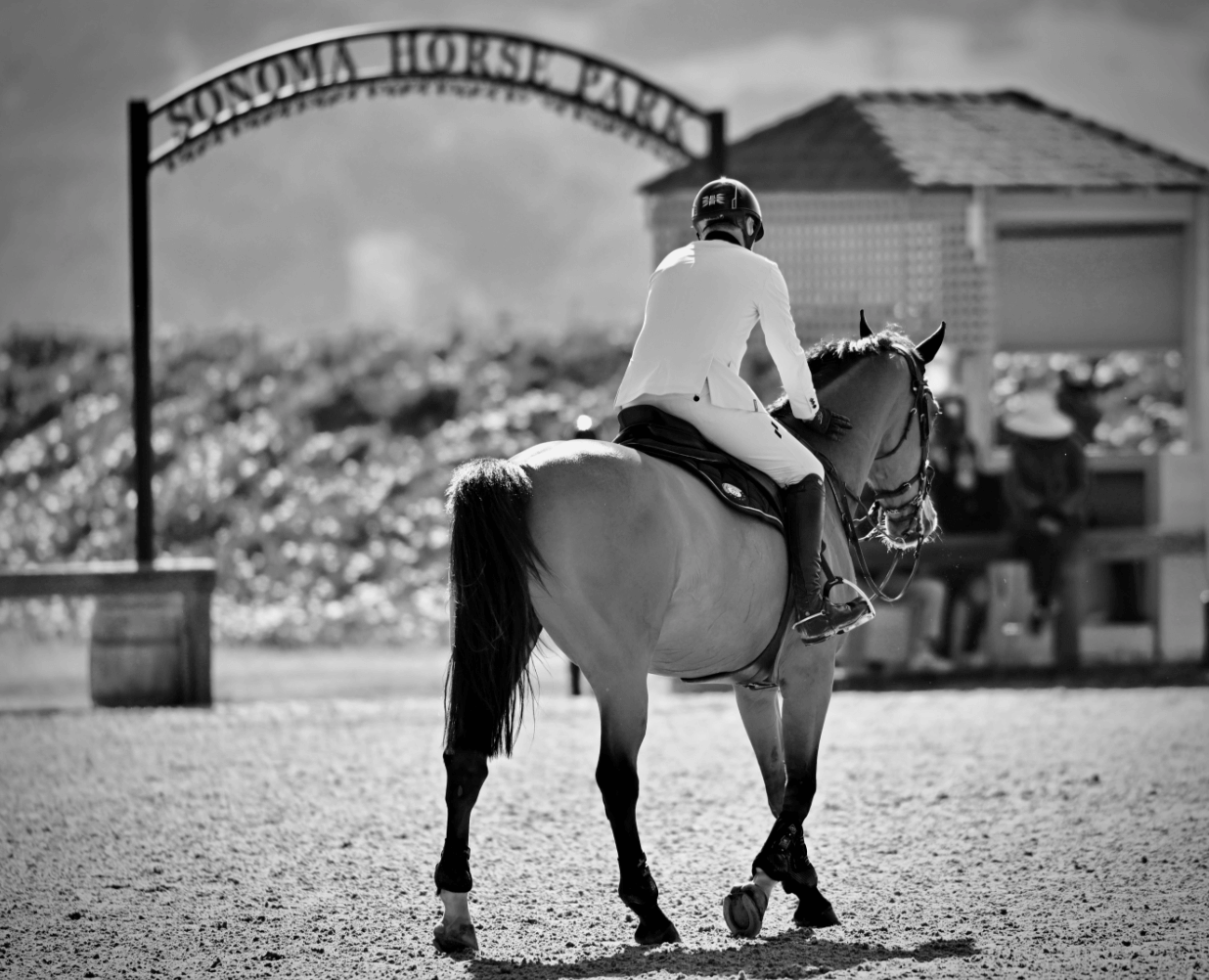 "It was very emotional because he still wanted to do it and could do it," Patrick shared.
Horses come into our lives at certain times. For Skippy and Patrick, the circumstances aligned, and friends recognized the unique bond before Patrick did, and ensured that the opportunity didn't pass. Horse and rider proved that premonition was right, and as their competitive partnership concludes, it's the end of an era for all of us who enjoyed watching their brilliant performances.