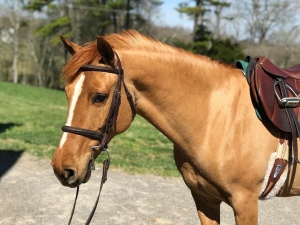 Butterkinz McKinley - In Barn Lease Only
Butterkinz McKinley is a fantastic short stirrup pony. Butters is talented, fun to ride, and cute with the personality to match. Butters is a perfect kick ride for the beginners, and has her own motor when on course without ever going too fast. She has experience at local and rated shows. She is a barn favorite and suitable for beginners through advanced.
Month to Month, quarter, half, third, and full lease options.
Information
Location
Knoxville, TN
United States
More Horses by this Seller