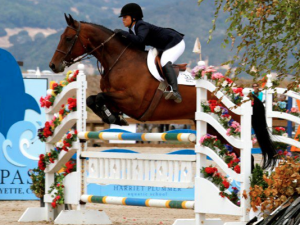 Callistro
13 year old bay gelding available for sale of lease.  This is the perfect first jumper/equitation horse.  Very simple to ride and find distances on.  Callistro was imported from Europe in the fall of 2010.  He has shown in the 1.20 modifieds at Thermal and The Oaks.  This summer he has been campaigned throughout the Sonoma Horse Park series.  He had many wins in the childrens and Adult jumpers with riders Laela Wilson, Meredith Kahn and Simonne Berg.  His biggest win was with rider Trevor Smith in the 1.30m CWD Challenge in which he won a CWD Saddle!
***Available for Lease for rider looking to do the Jumpers or Equitation***
$50,000 to buy or $30,000 to lease for the year.  Lease Price applicable to purchase.
Information
Location
7600 Lakeville Hwy
Petaluma, CA 94954
United States
Jumpers
1.00m - 1.15m
1.15m - 1.30m
More Horses by this Seller