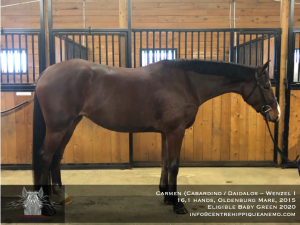 Carmen
Carmen is an easy going 4 years old. She had a foal this year and has been back to work for 2 months. Walk, trot and canters. Amateur friendly. Eligible baby green 2020.
Videos to be uploaded soon on youtube mbbouchard.
Priced in lower mid 5 figures. Located near Montreal, 25 mins from the International airport.
More Horses by this Seller