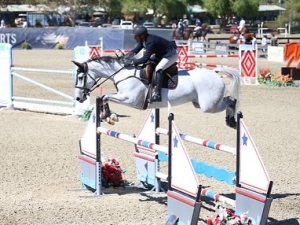 Julia B
Julia B is a beautiful careful speed mare with records in the FEI 135 in Europe as a 7 year old and is currently jumping in the 130s competitively. 
She is a very sweet mare and likes to chat with you every time you pass by. 
Julia is easy to handle like walking, shoeing, trailering, clipping etc.
This sweet girl is looking for a junior rider to have fun with or for a professional to continue producing  her into a higher level.
Imported from Europe about two years ago.
Only selling because owner is off to College.  
For sale
$75,000 - $100,000
Information
Location
Chino Hills, CA 91709
United States
More Horses by this Seller