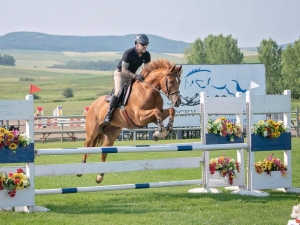 Nemo
Every barn needs a Nemo! Nemo's current owner (amateur man) only started jumping in 2017. Nemo has taken him from the beginning stages to 1.10m in the show jumping world, and training level (schooling pre-lim cross country and dressage) in the eventing world! And this old soul is only 9 years old! 
Nemo is happy living in a field or in a barn, with or without shoes, and is a very easy keeper.
No maintenance or unsoundness history, with a good medium engine, and will happily bail you out of a tough spot with no opinion about spooky jumps or missed distances
.....he really is a reliable "dude". 
$50,000.00
More Horses by this Seller