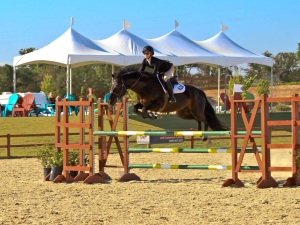 Phlex
Phlex is a 2011, 15.3h Trakehner gelding, shown through the 1.15m could go in other rings with the right program. Little horse with lots of talent. Auto changes, point and shoot, super fun ride! Located in San Luis Obispo CA. Mid 5 figures. You want this one in your barn!
Information
Location
San Luis Obispo, CA 93405
United States
Jumpers
0.75m - 1.00m
1.00m - 1.15m
Eventers
Beginner Novice: 2'7"
Novice: 2'11"
Training: 3'3"
More Horses by this Seller