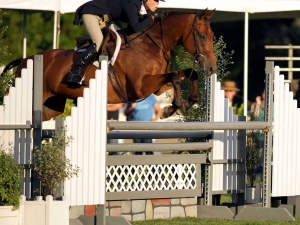 Stanley F
Stanley F is a winner at every level.  He  has top results in every class he has entered this year, including winning every  Adult Medal he did (CPHA 3'6", CPHA Foundation, etc ) at  the Showpark Racing Special and was 3rd in the USHJA Derby there, also earning his rider the top placing Amateur Award.  Stanley has several USHJA derby wins to his credit  from 2015, 2016 and 2017 and had top placings  in many USHJA International Derbies in 2015 and 2016.  Stanley is EXTREMELY safe and can carry an adult doing the Long Stirrup or a child coming off ponies to whatever level they aspire.  He has tons of scope, is very brave, no spook, and has excellent barn manners.  A trainers dream horse, Stanley requires very little prep and tries every time. 
USEF # 52383815
Information
Location
7200 Lone Pine Drive
Rancho Murieta, CA 95683
United States
Hunters
2'6" - 2'9"
3'0" - 3'3"
3'6"
Equitation
2'6" - 2'9"
3'0" - 3'3"
3'6" - 3'9"
More Horses by this Seller