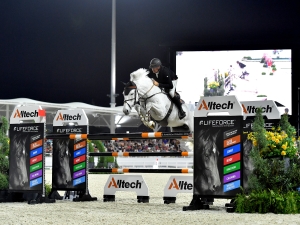 Nathalie and Peter Petschenig

ppshowjumping
Our training program is based out of the lovely horse community in Collinsville, Texas where each client's training program is adjusted to meet their specific needs, as well as tailored to the scope, ability, and talent of each individual horse. It is our goal to get maximum performance out of each horse without needlessly overworking it. Your horse should become a sports partner that will enjoy his job and will be able to perform for an extended period of time.
Information
Barn name
Petschenig Show Jumping LLC.
Location
9000 FM-902
Collinsville, TX 76233
United States
Contact Number
4697443113