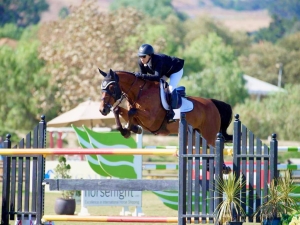 Centagraaf
"Centos" is an extremely talented gelding that has competed and placed in many 1.40+ Grand Prix's! This is the perfect horse for someone looking to jump around bigger tracks and doesn't have a huge budget.
Centos jumps in a very correct style and is careful. He has a large step that makes getting down the lines and through combinations easy. He is brave and has no problem with water jumps. He was imported fall of 2019 and has a consistent show record.
Centos is a forward thinker and has a good amount of blood. He a pleasure on the ground and has no issues with clipping, shoeing, hauling etc...