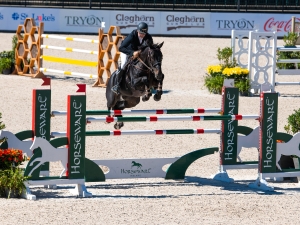 Kometh Von Der Weretherbach
2010 Belgian Warmblood Gelding. Competitive upper level Grand Prix horse that has up to 1.60 level experience. Perfect job would be for a jr/am wanting to move up to the higher levels to learn on. Super horse for the low /med /high jr/am jumpers. Could even do the lower level job all the way up. Would make a great equitation or USET horse as well. 
USEF 5642628
https://www.youtube.com/watch?v=fuqKgh2CK-s
Information
Location
9000 FM-902
Collinsville, TX 76233
United States
Jumpers
0.75m - 1.00m
1.00m - 1.15m
1.15m - 1.30m
1.30m - 1.45m
1.45m+
Equitation
2'6" - 2'9"
3'0" - 3'3"
3'6" - 3'9"
More Horses by this Seller