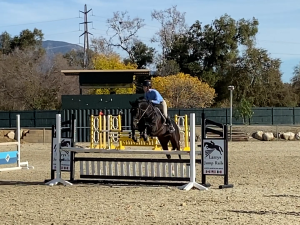 Ricky Bobby
A solid foundation has been put on this young 5 years old.  He is powerful and has unbelievable scope and has a calm and gentle nature combined with an intelligent brain.
He is a compact model, with a shorter back and still has growing left to do.
If you are looking for a horse with a huge future ahead of him then look no further.  This super talented young gelding is a great fit for an amateur in a professional training barn.
Information
Location
40270 Green Meadow Road
Temecula, CA 92592
United States
More Horses by this Seller