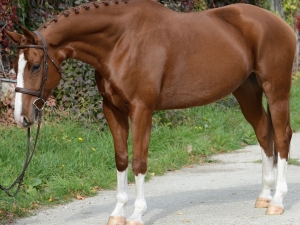 Symont - H
Symont is big-bodied 5yo gelding. 
He is ready to be your next buddy in hunter or equitation ring. Flashy mover, fancy look and perfect form over the fence, he has it all! Lead changes are not a problem. 
He is soft in mouth and easy enough for anybody to ride. His attitude will love everybody.
Recent xrays available
Shipping possible worldwide
For more info call/text/whatsapp +421903055642