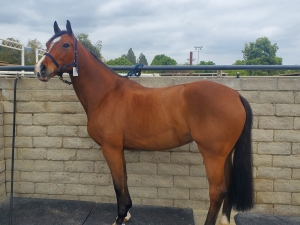 Denique
Denique was imported from Germany in 2022.
Denique is a beautiful bay mare and a cute type for a junior or amateur to move up on!
Denique had a 1.40m experience with her previous owner who was a little girl.
She gives great effort in every jump and makes any distance look gorgeous, also she has a great expression as she goes around the ring.
She is a very sweet and friendly mare to be around and always personable. She gets along well with from young age to Adults.
Denique is excited to meet a new family!
Please hit me up at 213-608-5333.
Price is negotiable.
Information
Location
480 West Riverside Drive
Burbank, CA 91506
United States
More Horses by this Seller