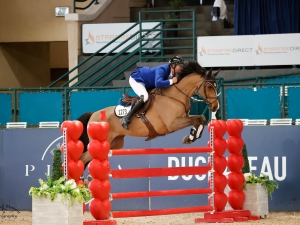 Hilton
The ultimate Jumper with all the assets one needs to win nowadays!
-Careful
-Scopy
-Simple
-Light
-Uphill
-Brave
-Blood but not strong
At 10 Hilton has shown up to 1m40+ in Europe and won several 1m30-1m35 classes here in California .
Hilton is available for lease and will best fit riders wishing to be competitive in the 1m10-1m35s. He is a very well trained horse that will go in a snaffle yet has plenty of go and a huge stride, just turn on the TURBO and it's on, you will win if you remember your course! 
Currently located in Orange county, will also be in Temecula during JumpNee. 
Available for lease for $85 k a year, open to shorter lease terms in select show barns. 
For sale
$125,000 - $150,000
For lease
$75,000 - $100,000
Information
Location
Laguna Hills, CA
United States
More Horses by this Seller