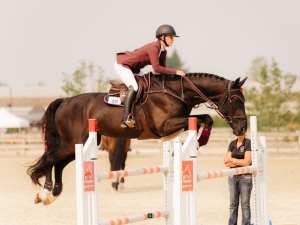 Treffer VDV
"Biggie" is a gentle giant! He has the kindest personality and loves to be loved on. A super brave, comfortable, kind, and athletic horse that has jumped around everything from the USET, the .80s-1.30ms with amateur and Jr riders. Easy lead changes, safe, adjustable, comfortable and easy to find the jumps on.  The perfect reliable horse for taking a kid or an amateur up the levels.  Has doubled in the USET/ Jumper medals easily!
Recently taken jr rider into the 1.20ms with huge success! 
Available for sale with a lease to purchase option available.
Please text or call Philippa Melski (503) 516-4965 for more info, videos, or to set up a trial!
For sale
$75,000 - $100,000
Information
Location
Del Mar, CA
United States
More Horses by this Seller